This is a rather random post but I have quite a few bits and pieces I want to try to buy tomorrow when I go shopping with le Mother. Fingers crossed I can get 'em!
Clinique Dramatically Different Moisturizing Gel.
At the beginning of the year my Mom bought me the 3-Step set for my skin type (I'm type 2) for my 22nd birthday and I am now near to the end of my bottle of moisturizer. I've been meaning to buy a new one for a few weeks but I've either been too busy or skint to buy any. I'll be posting a 6 month review of the 3-Step system in July, so keep your eyes peeled for that!
Bourjois Magic Nail Polish Remover.
This nail polish remover is EVERYWHERE in the blogging and YouTube guru work at the moment and from what I have seen and heard so far, it's no wonder why. Simply dip your finger into the  pot, wiggle around a little and when you pull your finger out the polish has gone! My friend Amy is reviewing this over on her blog if you want to go and check it out. I really need this in my life, due to my job involving clean and neat hands and fingers we aren't allowed to wear nail polish, which I miss so this stuff will be perfect for me to wear my polish one day and have it off for work the next.
Miss Selfridge Purple Ripped Hem Short.
I remember looking at these shorts a few months back after I'd bought my creepers and I was tempted to splurge £35.00 on them, boy am I glad I never as they're now £17.00 in the sale! So yes, providing these look good when I try them on, I'll be buying them to wear on days and nights out with my creepers and a nice t-shirt/jumper and tights, no tights if the weather is beautiful. I love the grunge fashion lately and these to me SCREAM grunge.
Dorothy Perkins Stretch Pastel Skull Bracelet.
I've seen these skull bracelets all over Tumblr fashion blogs, especially grunge ones and everywhere I have looked and seen them the shops have been ripping people off. Nearly £10 for one of these, which I think is a joke. However Dorothy Perkins have this one in their sale for less than £4.00. It's a gorgeous colour and for a decent price, fingers crossed I can get my hands on one tomorrow.
Marks & Spencer Floral Print Palazzo Trousers/Asda Parrot Print Palazzo Trousers.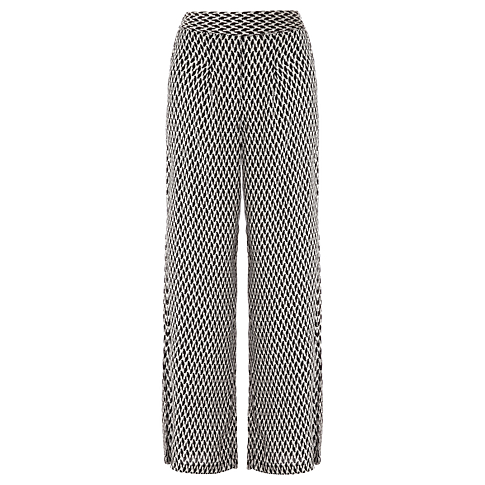 I've included both of this in the same point because I REALLY want a pair of palazzo trousers, have done since I went searching for work trousers. I saw a pair in M&S that I wanted, they were the same as the first image but had a white heart pattern instead of the floral one but they didn't have my size. Was sad about it but came home, had a look online and found the floral ones. However, I feel £29.50 for them is VERY expensive so I've been looking for a pair similar but £10 or less cheaper elsewhere. Like most places at the moment Asda have their sale on and they have their parrot printed pair for £6.00. Going to have a look at both tomorrow, as well as in other shops for a pattern printed pair and see how I go. Wish me luck!
Asda G21 Star Print Tube Skirt.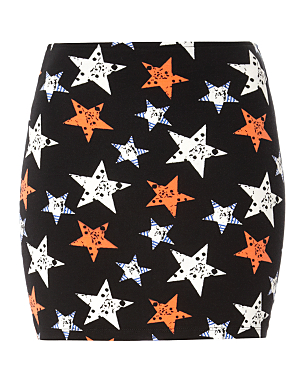 I only own one tube skirt, which is a plain black one with a ribbed pattern on, I bought it from Select for about £8.00 and I love it for nights out and I'd LOVE another one like it, which I reckon this one will be. I've wanted it for months but haven't been anywhere near Asda to get my hands on one. It's only £6.00 and I'd wear it on nights out with heels, pumps or my creepers. I have a dress similar to this and the orange is really nice for nights out too which a white shirt or a vest.
Last but not least Disney Store 101 Dalmatians Mug.
Earlier on today I randomly had a look around the Disney Store's website and found two cute mugs, both being 101 Dalmatian inspired but this one caught my eye more than the other. I have two 101 Dalmatian mugs already and I'm too scared to use them incase they get smashed so after ages of use they've been put away to keep nice. However I really want this one to replace my Christmas mug, as my Mom bought it for me when I was ill and I'd hate if this got smashed, but I know I'd be the same if this one got smashed too. SOOOO whilst I really want this mug, I'm going to have a look for/at it tomorrow and see how I feel.
I thought I'd have more to post here but alas I do not. I can't wait to go shopping tomorrow, will hopefully get what I want and have plenty of savings money left over.
Wish me luck on my finds!