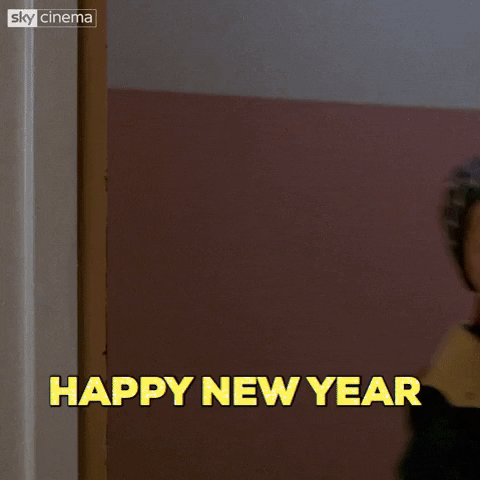 Image taken from Giphy
Happy New Year guys! Here's hoping 2022 is a good one!
One thing I've unfortunately come into 2022 with is a sore throat/headache as I've come down with something, which fucking sucks. Thankfully I don't start back at work until 4th and even then I'll only be in a few days as I'll have time off for mine and my mom's birthdays. 😛
2021 for me was a weird year. I don't remember a fat lot of what happened as it went by so quickly. Something happened at the start of 2021 that brought me down and really did fuck my head up. I can't go into detail about it here unfortunately but it was crap and I hope it never happens again.
One of the biggest positives of the year was me getting my new car, which I really love! I'd always been too anxious to change my car, especially due to COVID as well. This being said, COVID really did show how shit my old car was. The battery was fucked, even with a new one and it was constantly dying and needing to be charged. It wasn't too bad during the lockdowns as I wasn't driving anywhere, but when it came to me working in the office for a while, it got worse and I was stressed constantly due to that.
So yeah, my new car has come into my life and I honestly adore it! 😀 I've always owned red cars, whereas my new one is blue. I love it honestly. 🙂
2021 was also the year of me spending a LOT of money on Japanese inspired goodies and I'm definitely going into 2022 trying to save my monies, not only to do work on our home to improve it, but also because I would genuinely love to start saving for our next trip to Japan, which I hope can happen in 2023 for mine and Dane's ten year anniversary.
As I said earlier, 2021 was a weird year and at the end of the year I reached out to my doctor for help with my mental health. I ventured into a dark place and instead of letting it consume me, I decided I needed to do something about it as soon as possible. I'm not on a waiting list for CBT, which I hope will help! I did try it back in 2014 when my mental health was at a really dark point and at the time it didn't help me. I was too depressed and suicidal to even think about doing the CBT at home. So, I'm hoping round two will help big time!
2020 was shit, but it didn't feel too bad for me as I had the memories me and Dane had made in Japan at the start of it. 2021 I didn't have those memories as much to thrive off of, so I ended up struggling with my mental health and more.
I'm really hopeful that 2022 will be amazing! I'm hoping me and Dane can travel a little, make some awesome and big changes to our home and more.
Also, can you believe my blog is now ten years old?! I can't quite believe it! When I created my blog back in 2012 I never quite expected it to stay around for that amount of time. Through blogging I've met some wonderful people, had some amazing opportunities and more.
I'm really hopeful 2022 will also be the start of me doing YouTube content. I have loads of ideas, it's just getting the confidence to do it. 🙂
Me and Dane are spending New Years Day chilling, playing games and eating yummy leftover Japanese food! I finally got a much needed bubble tea fix last night and now I need more. 😛
What did you guys do for New Years Eve? Anything you'd like to do in 2022? Make sure to let me know in the comments. 🙂
Until next time, take care all and HAPPY NEW YEAR!