It is December, the month of Christmas, New Year and impending skintness (don't think that's a word…) and feeling bloated after eating loads of food!
I'm really rooting for this month to be a good one in all ways, shapes and forms! My Christmas tree is up, I'm getting towards the end of my Christmas shopping, some of our Christmas food has been ordered and I have a week off soon! I'm definitely ready for some time away with Dane to relax and get excited for Christmas Day as well as New Year.
I cannot believe how quickly November went by, it flew and considering how busy this month has been for me, I'm not at all surprised. We were in lockdown for pretty much all of November but work has been crazy busy. I think I needed it after how shit September and October were.
This might be the last full favourites post of 2020 so I wanted to raise some changes here for the New Year. I did mention this briefly in my life lately post last week. Basically I won't be talking about as many beauty items anymore. My blog has definitely moved away from beauty, so whilst I will mention one or two items each month, I want to focus mainly on geeky items and more. I'll be looking to talk more about things I've really loved that month, as well as share more such as my favourite purchase(s) of the month, blogs and more. I'm really excited for this much needed change.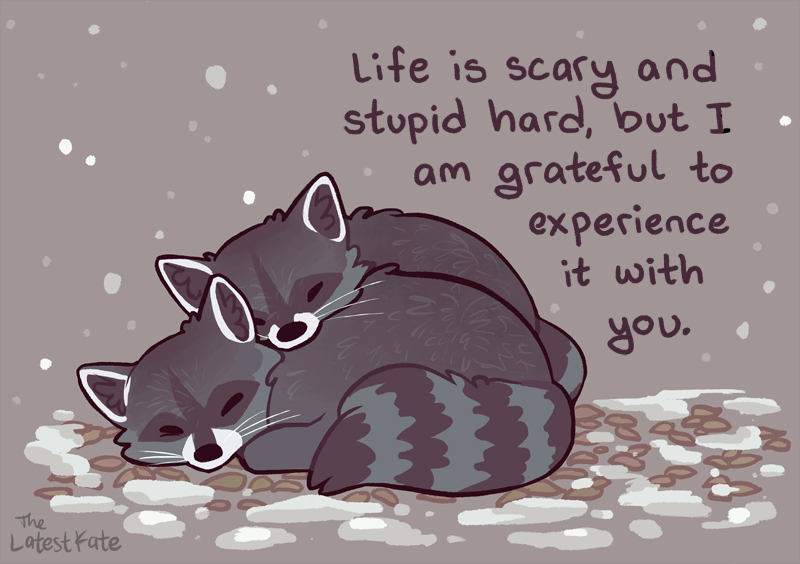 Image taken from The Latest Kate
So, without anymore waffling on, let's get on with the favourites!
Australian Bodycare Skin Wash.
This is a product I have relied on quite a lot lately. My dermatitis hasn't gotten any better and towards the end of November it seemed to spread onto my other hand… I kind of had a mass panic about it. It's bad enough having a massive mark on one hand, let alone both. I decided to discontinue use of any products aside from my tea tree skin wash and my newest shampoo (which will be mentioned!). I do find this really helped so I may try and so it more often and maybe even start to use as a hand wash when I've used up all the hand wash I have at the moment by Childs Farm.
Faith in Nature Natural Lemon & Tea Tree Shampoo.
I decided to try a new brand of shampoo recently and this one is pretty decent to be perfectly honest with you! It's SLS and sulphate free which is always a good thing. I didn't actually mean to buy the lemon and tea tree variant and I purely wanted the tea tree version. However, I do really love this one though. It's good for oily hair, which isn't particularly something I have (aka I don't have to wash my hair often) but if I can try and prevent oil then why not! Although I do love this shampoo I don't know if I would buy again… Just because I really love my Maui vanilla shampoo. 🙂
So now my beauty favourites are done… YES! I am only mentioning two this month! I decided to start talking about less beauty products starting now. I can only think of two at the moment that really stand out and I don't want to force more to talk about if I don't need to. 🙂
So… Now it's time to talk about the miscellaneous favourites of the month! If there isn't anything I've done I'm not going to mention. Aka reading – so favourite book won't be mentioned.
Favourite TV Show/Stuff To Watch – PaymoneyWubby on Twitch.
Okay I know this isn't a TV show BUT this is literally what I've been binge watching throughout November. PaymoneyWubby is a Twitch streamer and YouTuber Dane discovered a couple of years ago and since then we've really enjoyed his content on YouTube. About a year ago I checked out his Twitch but I wasn't keen. Recently he brought out a YouTube video (he hadn't had any content out for a while…) and we decided to check out his Twitch again. Of course we're hooked now and I've been catching up on previous videos/streams, as well as current and newer ones. He does random streams including watching funny videos, playing games and more. It's good to listen to and chill with and it's been especially great to put on whilst cooking, working and playing games. The video I've popped above is from his YouTube channel where he puts all the highlights from the Twitch streams. This one was really funny… To me anyway. 😛
Favourite Movie – Tropic Thunder.
Tropic Thunder has been out over ten years now and would you believe I've only just watched it? I cannot for the life of me remember why I never watched it… I was coming up to leaving college when this came out and from memory friends and my ex had all said it was shit… So it put me off. However, Dane recently made a joke from the film, "Everybody knows you never go full retard." and I didn't get it. So he explained it, popped the clip up on YouTube for me to watch and after finding out I'd not seen the film, he bought it for us to watch. It's a pretty good film and I'm glad I've finally watched it to be perfectly honest with you. 🙂
Favourite Songs – Regard – "Ride It" and Imany – "Don't Be So Shy" (Filatov & Karas Remix).
I discovered both of these songs in November and I have quickly fallen in love with them! It's crazy how you can fall for songs and gravitate towards them. I've found myself listening to these daily before, during and after work. They're just good house/deep house tracks and ones that I feel anyone could enjoy. Although I mostly love rock music, I do have a love for electronica/house music too and this is due to the music I was brought up with. 🙂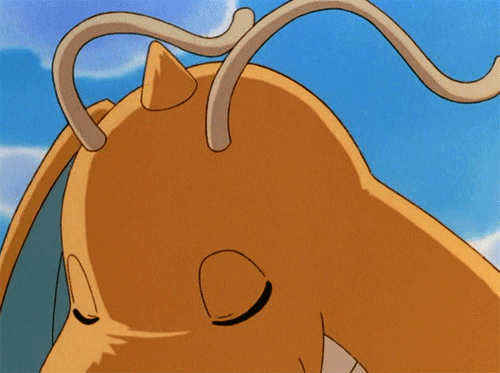 Image taken from GIPHY
Favourite Game – Pokemon Shield.
Pokemon Shield is a game I've been playing loads throughout November as I'm looking to complete the Pokedex. However, I finally finished the game – aka became the champion! It's only taken me a year. 😛 Dane has also been playing Pokemon (Pokemon Sword) and we've both been enjoying sitting down over an evening/weekend and playing it together. Currently my main Pokedex is at 372 caught and Isle of Armor Pokedex is 190. I'm yet to start playing The Crown Tundra but I have been sent Pokemon from that region via surprise link/wonder trading. Someone sent me a Dratini and I was OVER THE MOON. Dragonite is one of my favourite Pokeon so you better believe it's now in my team. 😛 I'm hoping by the end of 2020 to have completed my Pokedex 100%. 😛
That's about it for my monthly favourites guys! It's not as long as it usually is, but I'm sick of waffling on about beauty products. Moving forward I will be talking about an independent store/brand I have discovered and loved throughout the month, as well as all relevant things I'd like to talk about more and share.
What have your favourites been from November?
I'm so excited for the blog posts/content I'll be bringing throughout this month! Are you excited for it?
Make sure to leave all your answers in the comments below!
Until next time, take care all and stay safe. 🙂