If there is one brand from over the pond I have loved for as long as I can remember, it's TeeTurtle. I've known of their t-shirts and designs for over ten years now, as I discovered them around 2011 when Nyan Cat emerged and they created a t-shirt design inspired by it.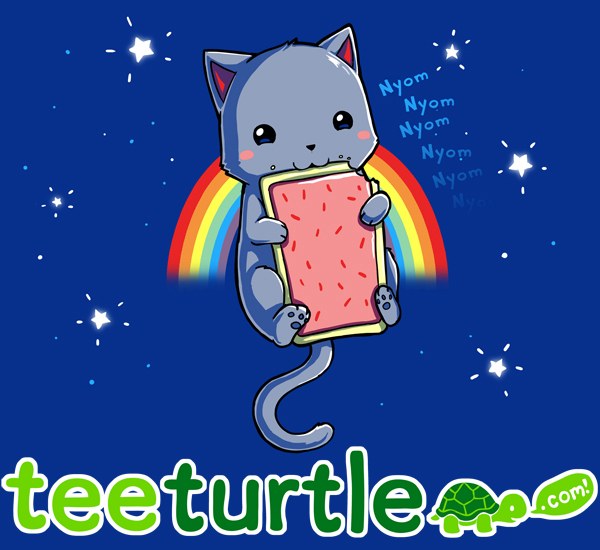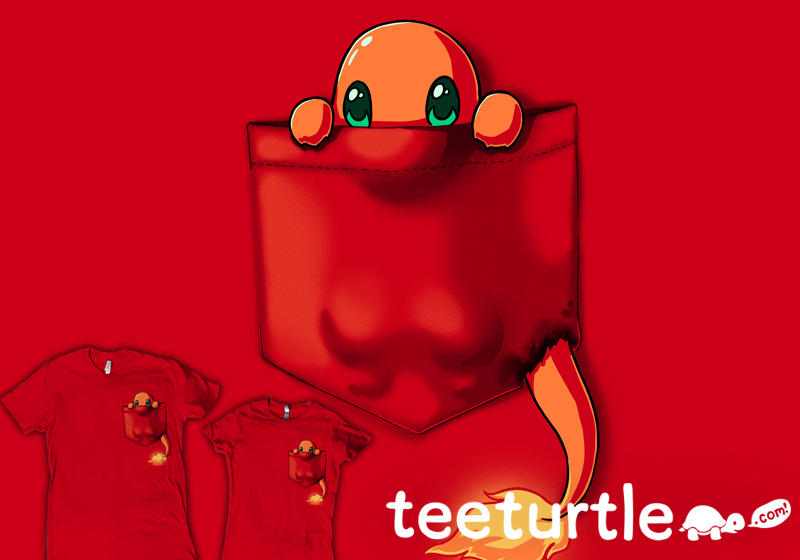 Images taken from Ramy on DeviantArt.
Since then I've gone on to buy a second-hand Charmander t-shirt from eBay, as well as some t-shirts for me and Dane from UK Games Expo 2019 (you can check out the designs I bought here).
TeeTurtle is a brand that create t-shirts for everyone, whether you play video games, board games/Dungeons & Dragons, love all sorts of animals, and more! They do also work with Disney to create Disney, Star Wars and Marvel designs, as well as Pokemon in the past. However, due to TeeTurtle being an American company, us guys in the UK cannot get access to view any of those designs, which in turn make me sad.
To add by the way, TeeTurtle are the original creator of the reversible plushies, which have now unfortunately been stolen and replicated by knock off brands.
When visiting UK Games Expo 2022 almost a month ago, I knew that TeeTurtle would be there and sort of made it my mission/goal to go and check them out and pick up some t-shirts for both me and Dane.
The stand wasn't as big as it was back in 2019, which I thought was a shame. I'm also pretty sure in 2019 they had two stands, a small one to sell the games and a bigger one to sell the clothing items. This being said, they still had plenty of amazing designs to choose from and gave you a book to flick through for any designs you wanted to buy. We saw loads we loved, but at first we limited ourselves to two each, like what we did back in 2019. We were given offers last time too of, "buy three get one free", which we snapped up!
One of the things Dane noticed fairly quickly was that a lot of stock was limited, as TeeTurtle had faced some printing/stock issues prior to coming to UK Games Expo, but that didn't put me off! They offered to ship the goods for a £5 charge, which I assumed was shipping from within the UK. Alas this was not the case and our order actually shipped from America! More about that later though.
T-shirts were priced at £20 each and as we were offered, "Buy four get one free" we decided to go with it! Dane picked out two designs and I picked out three.
I don't know why, but I felt like there was a lot more variety at 2019, so I was a tad disappointed about the variety at 2022, but this being said there was plenty for us to choose from and if anything, it's made me want to place an order from TeeTurtle in the future to grab some more fox designs. All designs that were at UK Games Expo were convention exclusive, however if you look on the website, there are some similar designs to choose from!
As mentioned previously, we paid £20 for each design and £5 for shipping from America. We also bought all t-shirts in a men's size L, which is probably a little too big for me, but that being said I love my baggy t-shirts!
The t-shirts that TeeTurtle use are amazing quality, which feel really soft when worn and are very comfortable due to that. I highly recommend them to be honest if you want some geeky and cute t-shirts.
Send Noods
This is definitely one of the first designs I picked up as it's just me all over! I love foxes and I love ramen and noodles, so it was a no brainer really! This is on a navy t-shirt and it works so nicely! This is definitely one I'll wear whenever me and Dane plan to go for ramen again… Because why not! I'm just going to feel so odd wearing a t-shirt that asks you to send noods. 😛
Pew Pew Kitsune
I love kitsune foxes, they always hold a bit of a soft spot in my heart, mainly due to them being a part of the fox family and a Japanese folklore. Dane actually has a cat version of this design, pew pew included, so it made sense for me to grab this design so we can wear them together when going to games based conventions and such.
Anxious Raccoon
This t-shirt is me all over and I really love it! It's the first one out of the three I picked up that I decided to wear, just because. I love raccoons, they're my spirit animal and as I have anxiety, I'm also an anxious soul. When I went to pick my third design Dane literally said to me, "You have to get that one!", so this is definitely a t-shirt design I'll wear often, maybe more so at home than out and about. I don't really want people to ask, "Aww do you have anxiety?" but even do, yes I bloody do! So, maybe this design will be great when going to places I'm nervous of.
Hippity Hoppity Your Soul is My Property (Glow)
This is the first design out of the two Dane picked up that he chose. This design glows in the dark and is now the second glow in the dark TeeTurtle design he has added to his little growing collection. When in the dark, the design will glow to show a skull on the bunny, which I love! It's right up Dane's street and such an adorable design to boot. I'm so glad he went for it.
Dragon Master
Finally we have the second design that Dane went for, which just made sense really. Since 2019 Dane has been a dungeon master for D&D games on and off and recently has decided to DM for a game of Vaesen for me, my best friend and her boyfriend. It's a perfect design for anyone who would like to wear a TeeTurtle design, without it being in your face cute. Dane wore this t-shirt last week and commented about how soft, roomy and great it was!
So, there we have it! Our TeeTurtle haul from UK Games Expo. Delivery wise these were shipped about less than a week after purchasing from the UK Games Expo and from then until now they took just under two weeks to arrive, which I thought was really good! What I especially thought was good was the fact they only charged us £5 for delivery. They could have easily asked for more, so massive thumbs up for TeeTurtle for that!
I really do love TeeTurtle's designs and would love to own more in the future. Due to this, I thought I'd add a couple of designs below that I'm hoping to pick up in the future, whether it be at another convention, or from their website itself.
What design(s) do you like or own from TeeTurtle? Make sure to let me know in the comments!
Until next time, take care guys and I hope you're having a lovely weekend so far.