Wow, did September fly by or what?! I can't quite believe it's October and I'm still saying and writing September down when referring to this month.
As I mentioned this time last month, September is my favourite month of the year, for autumn and it's always the month I have associated with as a "fresh start". This is down to starting education in September and preparing myself for that. I was one of those teenagers who started a new year of school with a "new year, new me!" approach… But never really changed much. xD
However, September 2020 for me has been… Shit. Due to lockdown I haven't been able to do stuff I usually would in the run up to autumn, which sucks, but without saying too much, I've been grieving during September and I can only see October being the same. This is also why there wasn't a blog post last week.
Aside from that September was just bland really. I had to "take a stand" and look after my mental health. I'd found being part of group chats and Discord chats to be too much for me and I've ended up muting them for the foreseeable future. That "new year, new me!" stance I've always had since the age of 13 appears to have been used this year for sure! xD
This months favourites are strange. I found that a lot of beauty related items I've loved have been holy grails for me, especially for my hand, which flared up with my dermatitis. SO, I hope the one product mentioned may help others out there who have dermatitis like myself, or eczema.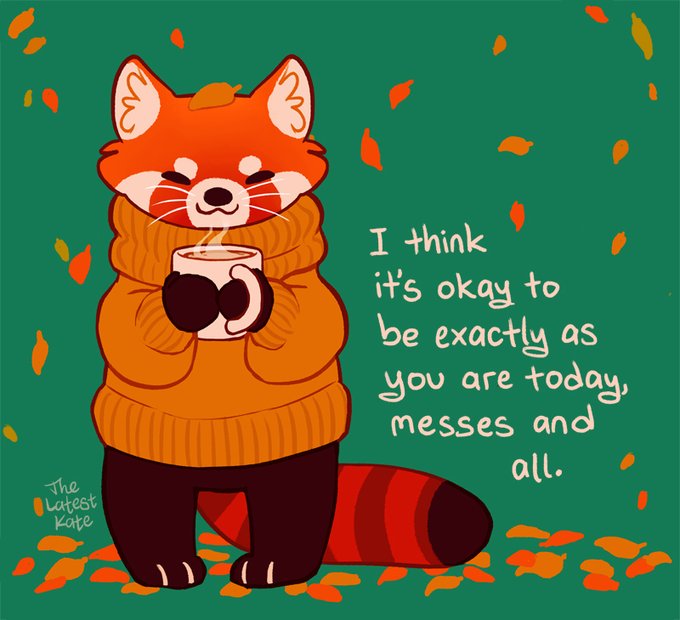 Image taken from The Latest Kate
Anyhoo, enough of me waffling and being depressing (ha! xD), on with the monthly favourites for September!
Happy Place Cosmetics Wild Child Body Scrub.
I got this body scrub towards the end of July/start of August in my Happy Place Cosmetics monthly box. This is my favourite item that was in the box, but I was wary I wasn't going to like the scent after reading the description on the website. It's described as being a dupe of Lush's 29 High Street scent. This is a definite dupe, but back in the day when I was a Lushie, 29 High Street wasn't a scent I particularly liked. However, it's really grown on me and actually reminds me of Christmas! It's a warm foral, but fruity scent! Lush say that 29 High Street is said to be the scent of a Lush shop when you walk in. I think this has changed the past 8 years however…
Honestly though, the Happy Place Cosmetics body scrubs are AMAZING and by far the best I've ever used. They're really scrubby, but they also foam up too depending on how much water you add. I don't feel like I've had a body scrub work as well as these do. I use them once a week and they make my skin lovely and soft. At the time of writing this post (evening of 30/09/2020) there are some body scrubs available on the Happy Place Cosmetics website, so if you're interested in them, go and check out the website.
Lyonsleaf Calendula and Marshmallow Balm.
When I say this product has been a lifesaver, I really mean it. I've mentioned on and off on my blog how my eczema/dermatitis is really bad on my hand the past year and at one point over the past month it got so bad and uncomfortable. So much so, it was waking me up in the night due to how itchy it was. I decided to research what products I could buy and use on it after washing my hands and in between the ointment my doctor had prescribed me. Lyonsleaf came up and after doing a lot of reading and watching of reviews on YouTube, I decided to order myself a little tub. It's honestly amazing stuff! It's greasy in consistency but a little goes a long way. It doesn't have a scent or taste when applied to the skin, but in the jar it does remind me of a Sunday dinner/gravy sort of smell, which is so odd! I really do recommend this though if you have really dry skin and need something to soothe it, especially if it's just patches like what I have.
Doll 10 Doll Skin Perfecting Treatment Powder.
This is something my mom bought me as a gift quite a while ago. I've only really started to use it during lockdown whenever I'm popping out for the day, or fancy wearing doing myself up as if I'm going out for the day. Lately I've been venturing out a little more, whether it's going for a shop, getting my nails done or running errands out and about. This is a light translucent powder which goes on pretty straight forward. It's been my go to really to remove any excess oil on my t-zone. I couldn't say if it actually keeps the oil at bay all day but it works for me enough at the moment during "lockdown" and whilst I'm working from home. I'm never usually a fan of loose powders as I find they often don't get picked by the brush (if that makes sense?) which can wind me up a little as I feel like I'm constantly trying to get an even coverage on my face. This being said, this powder is pretty good for that!
Nivea Blueberry Blush Lip Butter.
I mentioned this a couple of months on my monthly favourites and I'm mentioning it again! This lip butter by Nivea is so lovely to use and as sad as it sounds, it's a treat for me to use throughout the week during work. It's buttery, creamy and a little goes a long way. It feels really nice and moisturising on the lips and it smells absolutely gorgeous! I love blueberries and especially love blueberry scented things so this is right up my street. I usually go to Vaseline when it comes to lip balms, but I'm really loving the Nivea lip butter lately, so this is definitely a product I'll repurchase in the future. I highly recommend it is you want a good lip butter/cream. It's not greasy or sticky, yet it lasts ages on the lips!
Bath Bake Love White Cocoa Fluffy Whip Soap.
The final product I want to talk about for the beauty side of my monthly favourites is Bath Bake Love, an independent beauty brand I have fallen in love with during lockdown. I'd like to write a blog post about them in the future, but I don't know when it'll be. Anyway, this is the first and only fluffy whip soap I've tried by them and it smells of white chocolate/white hot chocolate. It's divine and it isn't just me who loves it too, my boyfriend has really taken to this and has been using is everyday to wash with in the mornings. It's a thick creamy soap, it looks more like a buttercream than soap and it smells like it too. A little goes a long way and when used in a sponge or a shower puff it really foams up and leaves you with loads of lovely smelling lather/bubbles. This can also be used in the bath, which my boyfriend has done. Bath Bake Love has definitely become a must have for our shower and I cannot wait to try and own more of their products in the future. They currently have their Halloween range on their website, so make sure to go and check them out. 🙂
So now my beauty favourites are done, time to talk about the miscellaneous favourites of the month!
Gif taken from GIPHY
Favourite TV Show – The Boys.
First of all, sorry for the C word being used on the gif… Butcher is one of my favourite characters for the way he is, so I had to include that gif. 😛 We are already six episodes into season 2 of The Boys and so far I'm really enjoying it! There's been loads happen since season 1 finished last year, which is always good. One of the episodes so far felt really slow and I know I wasn't the only person saying this. Monday morning meetings are spent with my team discussion the episode of The Boys from the weekend and what we thought of it. We've all had the same feelings about it and so far we are all loving it! I really do look forward to spending Friday night or Saturday morning watching the latest episode with Dane. The Boys reminds me of Preacher, which ended last year, just after The Boys began. They're both based off of comics of the same dark comedy, so they're good in my books! I definitely recommend checking out The Boys and Preacher if you have Amazon Prime, as that's where they're hosted.
Favourite Movie – I'm Thinking of Ending Things.
Although we watched this film at the end of start of September it's the only film I've really watched lately that I could think of adding to my monthly favourites this month. This is one that Dane had watched the trailer for, heard about online and really wanted to watch. We popped it on and I swear throughout we were constantly questioning what the fuck was going on. It's a psychological drama about a young woman who is contemplating ending the six week relationship with her boyfriend as they drive to his parents house so she can meet them for the first time. It spirals from there, but I don't really want to say much in case it reveals any spoilers but it's based off of a novel and is directed by Charlie Kaufman the guy behind Eternal Sunshine of the Spotless Mind. If you have Netflix or are able to watch it another way I highly recommend it. 🙂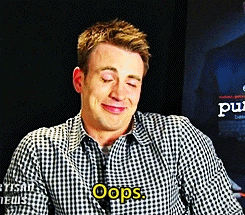 Image taken from GIPHY
Favourite Book – Oops…
Oops indeed. I didn't read anything this month. I really need to just have an evening off of my phone, Nintendo Switch and laptop and just read! Sometimes though I just don't feel like I have time. I'm always trying to make way for everything and reading takes a back burner. Earlier today I ordered Aggretsuko Vol. 1 comic book! I love Aggretsuko so I'm rather excited for that to arrive tomorrow or Friday to read over the weekend… If I'm able to! Honestly though, I have so many manga volumes and comics to read. I really need to get on it!
Favourite Music – PVRIS – Use Me.
PVRIS new album Use Me came out at the end of August and it's one I've been listening to on and off throughout September, but I definitely need to listen to it a lot more. I wanted to share one of the songs from the album that I've already fallen in love with, starting with "Loveless". This song is clearly about a breakup but it's got such a lovely acoustic melody behind it, as well as powerful lyrics that a lot of people who have or are going through a breakup can relate to. I just love it so much and after I heard it for the first time, I replayed it a few times and got the lyrics up to read as it played and sing along to. Who else does this? 😛
Overall I really love Use Me but I think it's one that will have to grow on me. I love PVRIS's previous two albums so much, but that isn't it. I think due to the fact 5/11 songs on the album have come out gradually the past year as singles and EP's, nearly half of the albums isn't a "surprise", if that makes sense? Even so, I still love it! PVRIS has fast become one of my favourite bands the past year and a half and that's not going to change.
Favourite Game – Not Tonight: Take Back Control Edition (Nintendo Switch).
I only bought this game about a week ago but it's already earnt it's place on my monthly favourites for September due to how much I've played it already! The week I bought this was when I received some bad news and I looked on the eShop for something simple to play, but not for a lot of money. I picked Not Tonight up for a BARGAIN price of £1.94! I think it was 90% off so the game was roughly £19? Crazy how cheap this was, but totally worth it! It's set after Brexit and you're playing a bouncer with European in their blood. You live in a dump, work for shit money and have loads of bills and taxes to pay. You have to check the ID of people coming in pubs, clubs, festivals, events and even on the border of the UK. I love it, it's such a "relaxing" game to play which has a dark sense of humour about it. Some people I've spoken to about the game said it sounds depressing. It's really not. If it's still on offer on the eShop I highly recommend it, I'm sure you won't miss £1.94 eh?
So, there we have it, my favourites from September. I've had to write this post the day before it's due to be out and I honestly can't believe tomorrow is going to October. This year has flew, even with the circumstances of COVID. I wish September hadn't gone by so quickly and I wish myself and my family hadn't received the news we did… I'm kind of glad for a new month due to that, but at the same time, I don't know what October will bring. Fingers crossed something good, eh?
What have you been loving throughout September? Are you excited for autumn, the nights starting to draw in and Halloween? I'm excited for Halloween! I'm going to try and use October as the month to watch Halloween movies I've always meant to. 🙂
Speaking of, what's your favourite Halloween movie? Let me know in the comments!
Until next time, stay safe and take care all. 🙂