YAY it is finally September, my favourite month of the year! I can't wait to get started thinking about all the awesome things that are happening this month. I liked August, but it just lasted a little too long for my liking.
August was also an exciting month and I can't wait to talk about both that as well as what this month brings in a post very soon.
For now though, it's time to talk about my favourites from August and considering how much of a blur last month was, I worry I won't even remember any of my favourites. 😛
Here goes, enjoy!
The Body Shop Peppermint Cooling Foot Lotion.
I feel bad as I already know I'll have two The Body Shop products mentioned on this post, but sod it! Clearly they're doing something right. Anyway, after finishing off my L'Occitane foot cream I've now moved onto FINALLY using and finishing The Body Shop foot lotion. I really love this foot lotion and have done since I bought it many moons ago. It's old, I know but it certainly still does the job. It's got a lovely peppermint menthol scent to it and leaves my feet feeling cooled, smelling fresh and feeling smooth all day. I use this in the mornings before I head to work. You can still buy their cooling foot lotion, but it doesn't seem to look the same as it used to. Mine is pink, whilst the newer version looks blue on the website. Either way, it's amazing stuff!
Lime Crime Plushies in shade Gum Drop.
I've been so excited to mention on this product on my blog! I haven't bought myself a lip product for absolute months now and in all honesty it's due to how anxious I've been about wearing lipsticks. Not just that, but the effort of wearing it at work has also affected it. However, I really do miss wearing lipsticks and whilst I don't wish to wear them everyday, I'd definitely like to wear them more often. I've had the shade Cherry Soda in my wish list folder for the longest time and decided to finally pick up that shade, as well as another. I'm so glad I opted on Gum Drop to be honest with you as out of the two, I feel like I've worn this one more. It's such a me shade as it's sheer berry shade and if there's one shade I love, it's berry. It reminds me a little of MAC Rebel, which is my favourite lipstick shade ever. I'll be writing reviews on the Lime Crime Plushies soon, so keep eyes peeled for that!
This is such a random product to add to this list this month, BUT these eye drops were a life saver at the time of purchase. We'd headed to Coventry to see Dane's parents for the afternoon, which was lovely but as we left and were on the way to theirs my one eye was incredibly dry and VERY sore. At one point I was even worried that I had an eye infection heading my way. I didn't want to spend a fortune on eye drops but I needed something decent. These cost me less than £2.00 and they did such an amazing job. I don't feel like they've done anything dramatic for my eyes, but they definitely make my eyes feel better, especially whenever hayfever was around in August! It's made me realise that I need eye drops in my daily routine now.
The Body Shop Passionberry Lip Balm.
I picked this lip balm up a couple of months back, as whilst I don't need anymore lip balms in my life, I always end up buying more. In all fairness I get through my Vaseline tins quite quickly, especially when I'm using them at work all day! Since my lips haven't broken out and been gross and infected for almost a year now, I feel more comfortable with wearing coloured lip balms! I picked up two of these, but the one I was after the most was this purple shade in passionberry. Oh my it smells divine and is a really thick lip balm too. I feel like this really nourishes my lips and feels more like a gel butter instead of a balm. I also picked up strawberry, which is a gorgeous red shade. I know for a fact I'll be wearing these loads throughout autumn and winter during work, as well as out on the go.
Lush Plum Rain Shower Gel.
I've only recently been using this shower gel after owning it for about 2 or 3 months! My manager actually bought it for me as a belated birthday present, which was incredibly sweet! I remember her saying, "I went in to get Snow Fairy as you said how much you love it. But seeing as they didn't have that, I got this for you instead." How cute is my manager?! This shower gel is one I wanted to try from Lush when it first came out. Although I probably won't pick it up in the future, I am definitely loving using it! It's a gorgeous dark purple colour (which is my favourite colour) and foams up so well from just a little bit of product. It also smells amazing, just like plums! It reminds me of Christmas to be honest and this is purely down to The Body Shop plum shower gel they had out for a few years.
So now my beauty favourites are done, time to talk about the miscellaneous favourites of the month!
Favourite TV Show – Attack on Titan Season 3.
I feel like I mentioned this recently… But in all honestly I don't recall at all talking about season 3 of Attack on Titan! It's been out for quite a few weeks now and me and Dane watch it every Sunday morning/afternoon on Crunchyroll. As each season has aired and played, the story has just gotten so much better. I am for sure loving season 3, as so much is coming out and it is AMAZING! Dane already knows what's happening as he's up to date with the manga. There have already been some awesome scenes and massive pieces of information coming out, especially in last weeks episode. However, I'm not going to talk about this here though so I don't spoil anything for anyone. BUT if you have always wanted to watch Attack on Titan, I honestly tell you to go and do it and if you want a new manga to read, go and read the manga too. 😛
Favourite Film – A Quiet Place.
Me and Dane watched this recently over the August bank holiday and oh man I WISH so badly that we had gone to the cinema to watch it. It's stars and is directed by John Kransinski and his co star Emily Blunt is also his wife! I learnt this whilst watching it, which was pretty awesome. It's basically about some alien style creaters that come to earth and if you make a sound the aliens will hear you and kill you. The film is CONSTANTLY on the go and keeping you on the edge of your seat. Me and Dane felt so tense throughout the movie in our living room, so God knows how we'd have felt if we were in the cinema! We didn't buy this, we rented it but I would have happilly paid for this, it's such a great film. I heard a few days after watching this that they're already planning for a second one, which I'll definitely go and see in the cinema.
Favourite Book – Persona 4.
I saw my best friend Gabriella for her birthday in August and we had such a lovely girly day together! I had her birthday presents with me and she had my belated birthday presents with her! She bought me an amazing Persona 5 Morgana t-shirt as well as Persona 4 Vol. 1 manga! I've been meaning to pick it up for ages now but just not got around to it just yet. I've already read it and I loved it so much, far more than Persona 3! Persona 3 Vol. 1 before the shit out of me, but Persona 4 has left me wanting more and I can't wait to pick up the next one(s) already. Such an amazing present, thanks again Gab! 😀
Favourite Song/Album/Artist – Radio Bam and Hoobastank – The Reason.
So I've popped Radio Bam on here this month as I've been doing nothing but listening to full Radio Bam episodes most of this month. On and off over the past 10 years I've been listening to Radio Bam and I always end up stop listening as I just get bored of it, or I just can't be arsed with it. Thanks to YouTube and someone uploading all the episodes to their channel and playlist I can keep up with what episodes I've listening to. I also love listening to Radio Bam whilst I do blog work, get ready in the morning before work and when I wine down in the evenings. I wish I could get the episodes on my phone or iPod so I can listen to the podcasts on my way to and from work.
Alongside Radio Bam I decided to add Hoobastank – The Reason as I forgot about this song existing! I remember when it came out in 2004. I would have been 14 when this came out and DEEP in my skater phase, with my emo one just around the corner. I remember it would come on KERRANG! all the time, both the radio as well as the music channel and I didn't really like it much as the video confused the hell out of me. It randomly popped up on my recommendations recently on YouTube and I gave it a listen. Now I'm in love with it and intrigued to check out the rest of Hoobastank's music.
Favourite Game – Viscera Cleanup.
Over the bank holiday in August me and Dane ended up buying this game and played it together on the Sunday and Monday and it was so much fun. I understand why it got so much hype when it first came out and even now! Basically some weird murder sprees have occured in work style places and it's your job to clean up all the blood, guts, body parts, etc. We've played a couple of levels but the one that broke us both was the Christmas one where Father Christmas has gone on a mass murder of all his elves and reindeer. The funniest part was we would find TNT all over the place and it would constantly blow us up without even realising. It was hilarious and crazy all at the same time. I definitely recommend you watch people play it if your PC or laptop isn't powerful enough to play it. Oh man, it's hilarious!
Wow this post feels like it took forever and to be fair it really did… But I have a reason why!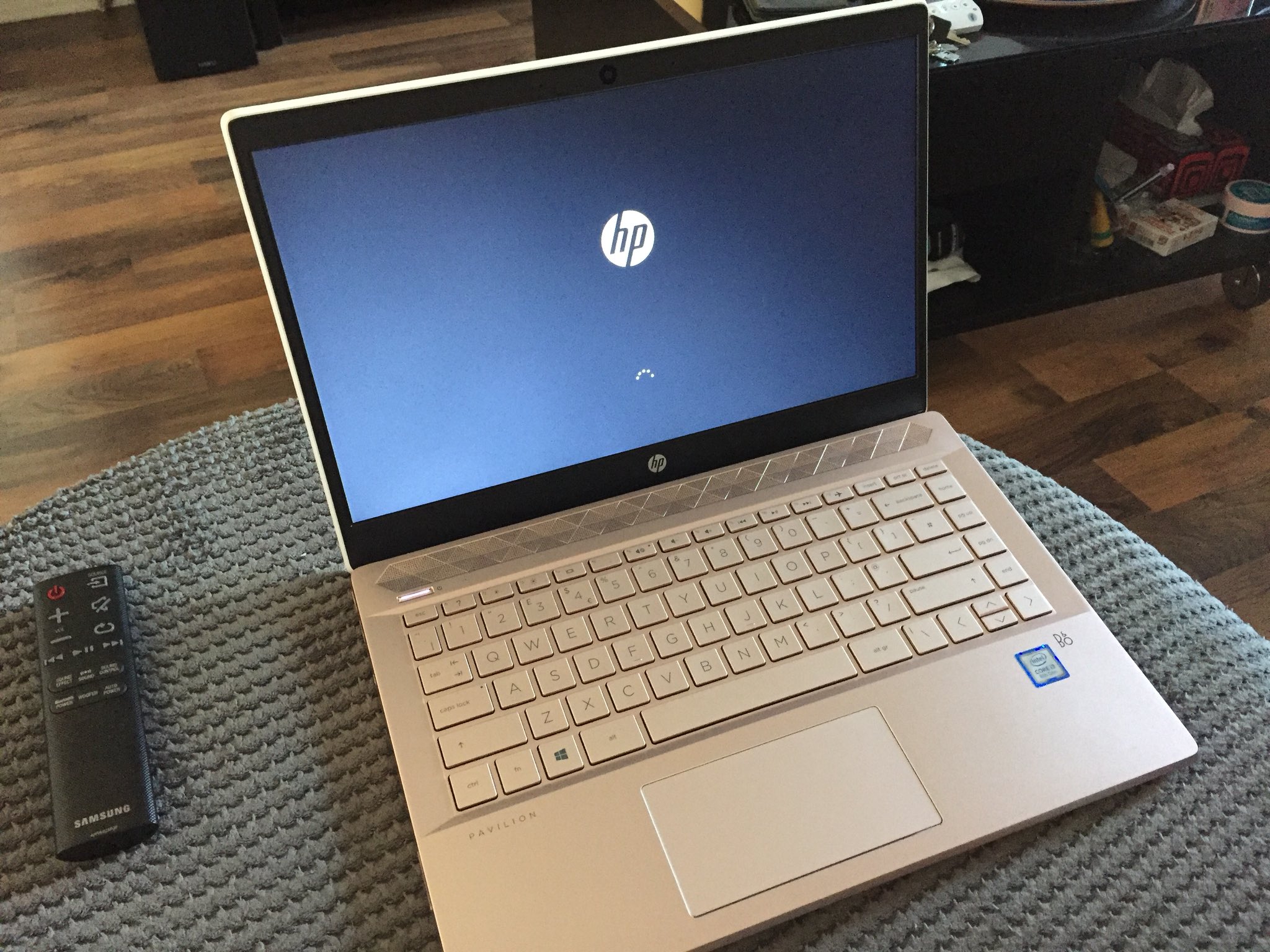 I might have bought myself a new laptop to be honest with you… 😛 So my day was starting this post, stopping to look at laptops, ordering the laptop to pick up, going to pay and pick it up, setting it up at home, having dinner and FINALLY finishing off this post!
If I get the chance too I'll definitely talk more about my laptop in the future. I just wanted something new and lighter. I'm already so happy with my decision to buy this and the past 10 months of saving for this has been totally worth it!
Anyway, what were your favourites from August? Make sure to let me know in the comments down below.
Until next time, take care all and I hope you're having a lovely weekend!