Can you believe in almost a week that Animal Crossing: New Horizons has been out for two months? Nope… Neither can I! The time has really flown by and honestly, I am living my best island life!
I don't care if I talk about Animal Crossing too much on my blog, I love it so damn much and I'll shout about if I want to! I love reading bloggers Animal Crossing posts too, I honestly cant get enough of it.
During the lock down I've not been too great on and off mentally. I'm feeling low, tired and lethargic and the only thing that is keeping me going at the moment (aside from Dane and my friends) is Animal Crossing. It came out at the perfect time considering lock down happened 3 days after the game released.
So, I will continue to talk about Animal Crossing as much as I want to, because this game is literally a huge part of my life right now.
Recently Estelle over at Estellosaurus created an Animal Crossing tag and I KNEW I had to take part! So, let's get started!
Welcome to the Estellosaurus Animal Crossing Island Getaway Tag!
The rules are:
Copy and paste the rules and sentence above. Answer the questions. Duh.
Thank the person who tagged you, don't forget to link to their original post/answers
Tag 2 new people to take part.
Share your Switch Friend Code at the end if you want too!
Animal Crossing Island Getaway Tag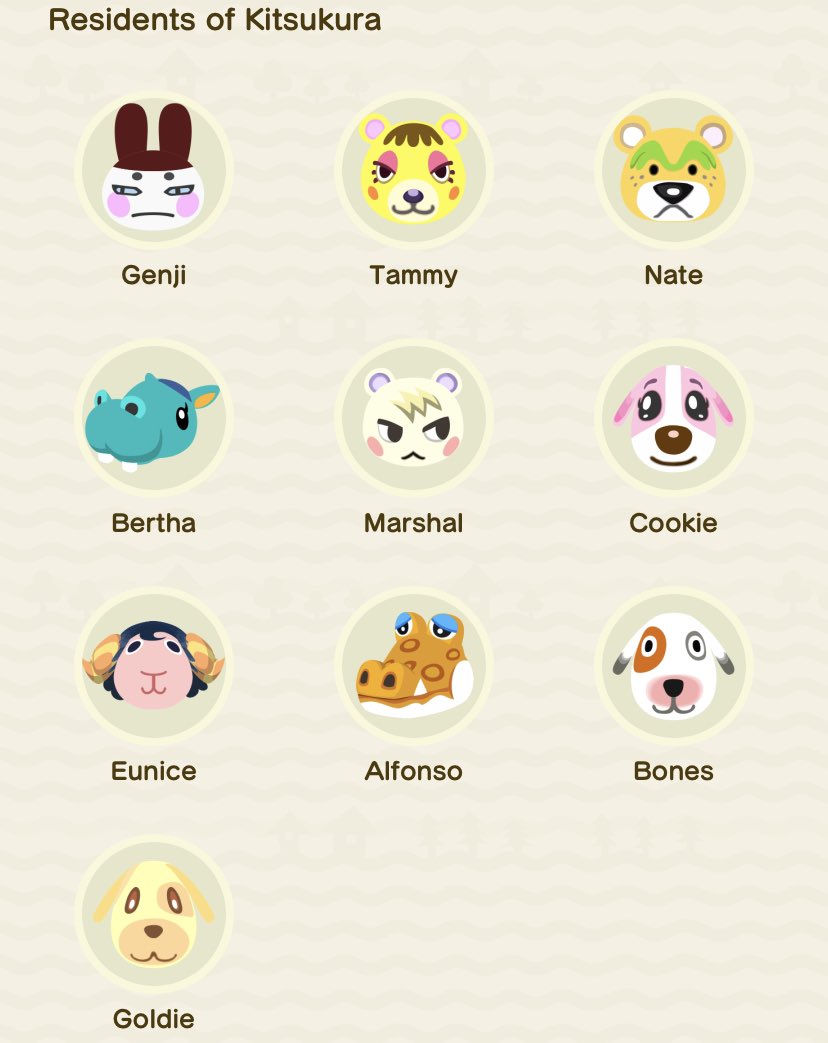 1. What is your island called? Why did you pick that name?
My island is called Kitsakura and the name is a mixture of kitsune and sakura. I tried loads of names I wanted to have for my island, but they were all too long, so I merged some of my ideas together. I really love the name, it feels unique.
2. Share a picture of yourself on your island.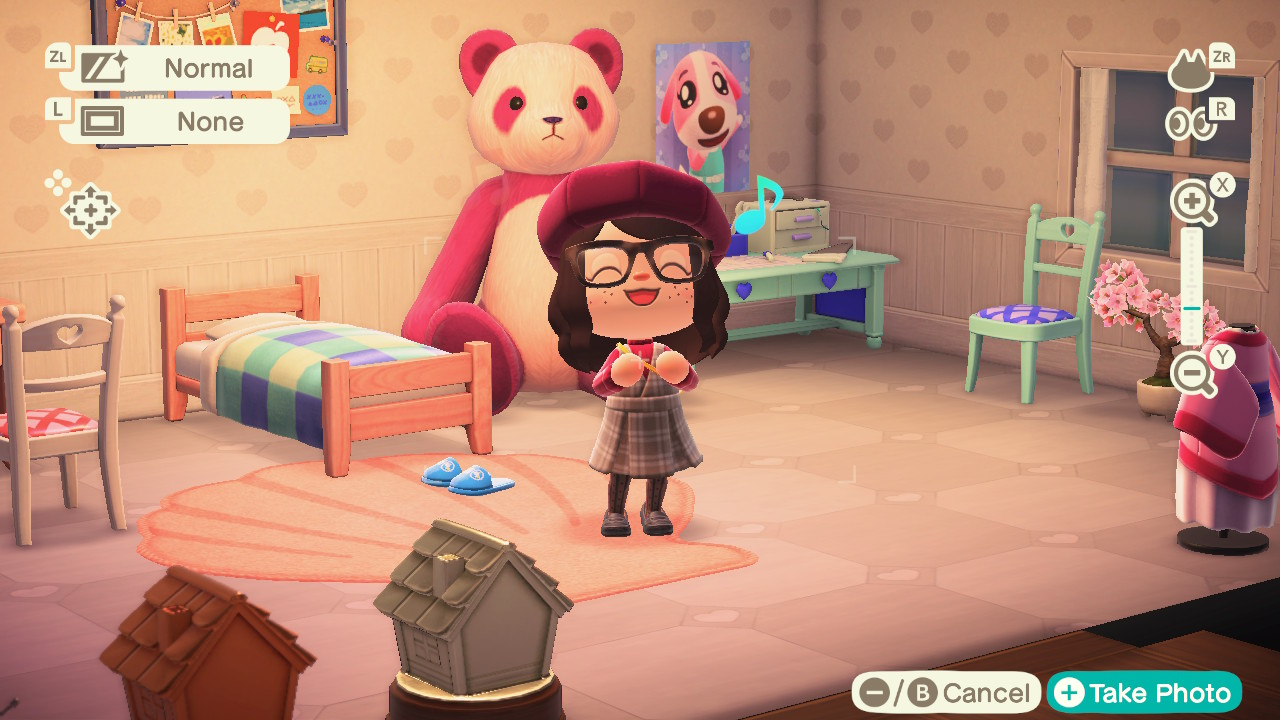 3. What hemisphere did you choose? Is it the hemisphere you are actually in?
I chose the Northern Hemisphere, as this is what I am in. I know some who changed it, but honestly I don't see the point. I want the game to adapt to what is happening realistically where I live.
4. Who is your current favourite resident? Who would be your ultimate dream resident?
This is such a hard question because I love all my residents for different reasons! I would have to say Cookie though. This is the first time I have had her on my island and she's always a villager I have wanted in the previous games. The fact I can finally have her (thanks to amiibo) is amazing and I honestly love how sassy and kawaii she is. I love her so much, I requested for her to be drawn in a commission with me, purely because I love her vibe so much!
A close second to Cookie is Bones. I had him in one of my previous games and adored his silly, childish behaviour. He's still as adorable as ever and he honestly brings a smile to my face whenever I see and talk to him on my island.
5. What can you not do on your island that you wish you could?
I'm really missing The Roost at the moment… In New Leaf it was one of my favourite places to go, as well as one of my favourite things to do once a day. You would have to make some villagers coffees for them and make sure to get them right. If you did good, Brewster would give you a special item. I worked as a barista at the time, so that's why I loved it so much. Honestly though, The Roost needs to return!
6. Favourite season in game and why?
This is a hard one, especially with New Horizons, as so far we have only really seen spring. Overall… I think I have always loved spring for the cherry blossoms and winter for the snow. I especially love making snowmen and when Christmas is around, all the pine trees have pretty fairy lights on them.
7. If you played New Leaf, what do you miss from that game that you wish had been taken across to New Horizons?
The first thing that comes to mind is your villagers coming to your house to visit. You could either invite them or they would ask to come over. I really wish you could do this! I want Cookie, Bones and Goldie to come to my house and see all my cute stuff… As well as all my turnips. 😛
8. Favourite K.K. Slider song?
It's always been K.K. Bossa since the Animal Crossing anime movie, however I've always fallen in love with Bubblegum K.K. after hearing it loads in Cookie's house! It's definitely K.K. Bossa though, it's even my phones ringtone. The scene from the film is really cute and I recommend you to go and find it to watch if you can. YouTube has a fake English dub here… It's not official dub but they did an amazing job (I've watched the Japanese one too).
9. Favourite non resident character?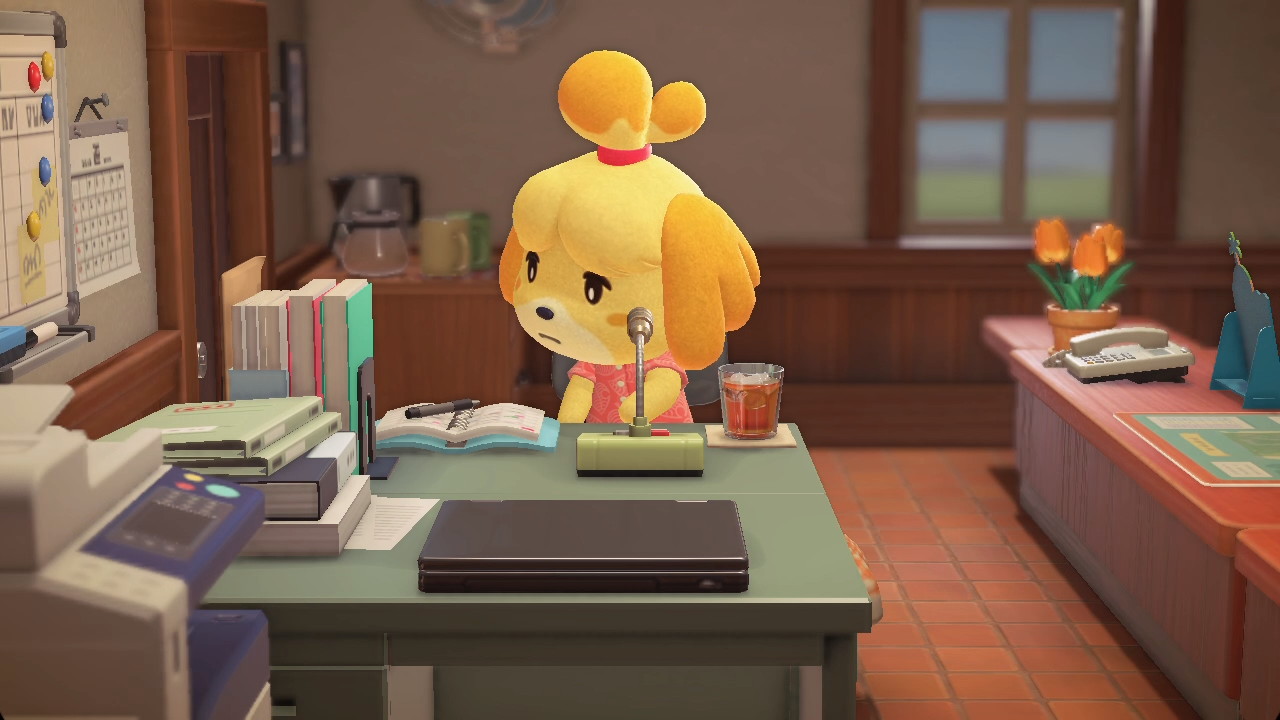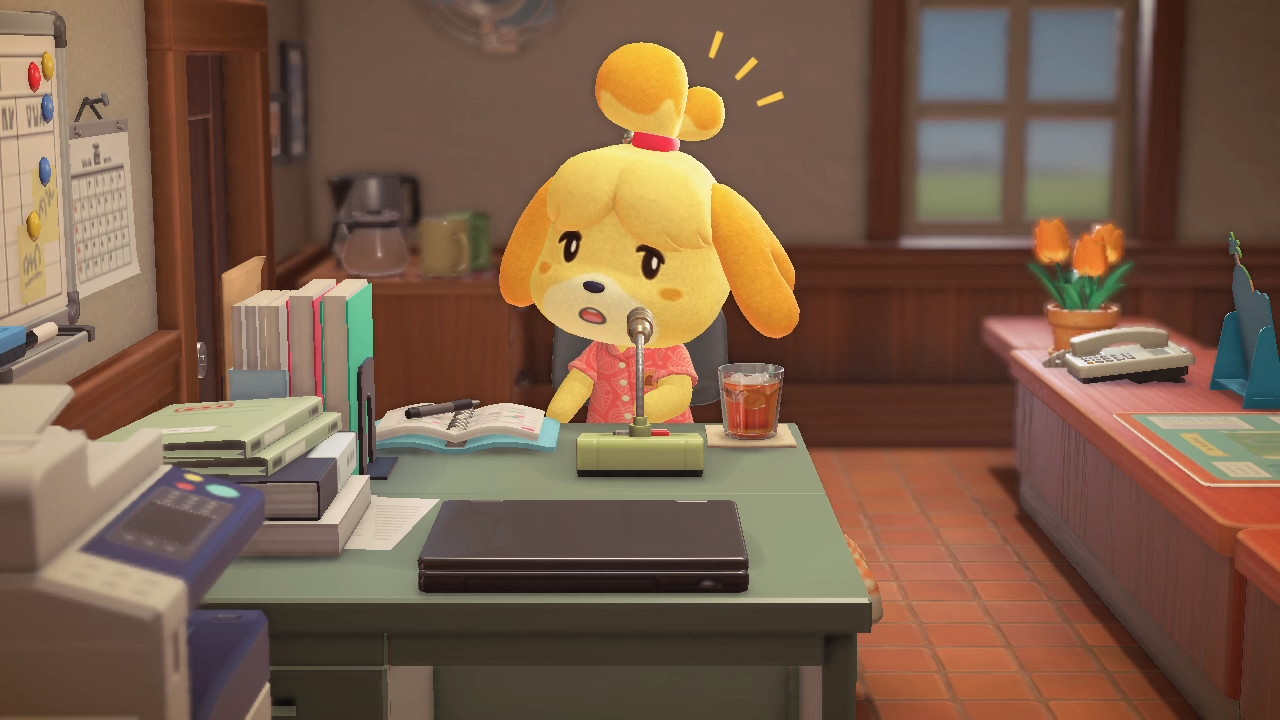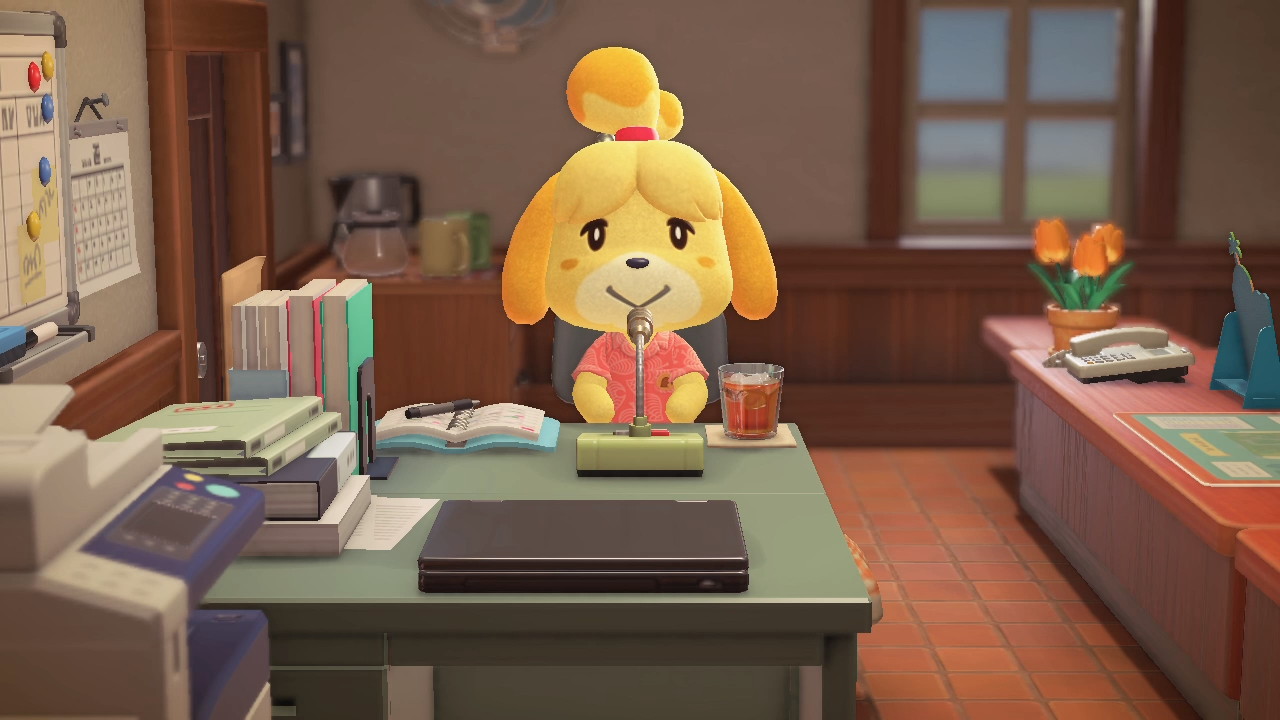 Definitely Isabelle! She only came around in New Leaf, but honestly she is such a cutie and I honestly look forward to seeing her every morning when I turn my game on, even when she doesn't have news. I love hearing about how she spent her evening and what crappy TV she's been watching. Alongside Isabelle I love Tommy, he's so cute and adorable with his higher pitched voice out of the two Nook brothers.
Finally, I love and miss Resetti. As much as I hated when he would have a go at me in the game if I didn't save, I always looked forward to seeing him too as it was such a rare occurrence. I hope he comes back in the future… I really do. I know people have said they can hear him when you go to use the terraforming tool… But it isn't the same. 😦
So, that was The Estelleosaurus Animal Crossing Island Getaway Tag! I love Animal Crossing so much, as well as Estelle, so I knew I had to take part in this tag.
Now for tagging who I want to join in… EVERYONE! If you read this post and would like to join in, please do!
Are you playing Animal Crossing: New Horizons? Are you still loving it and playing it everyday? Make sure to let me know in the comments down below all your thoughts and feelings on the game.
Until next time all, take care and stay safe.