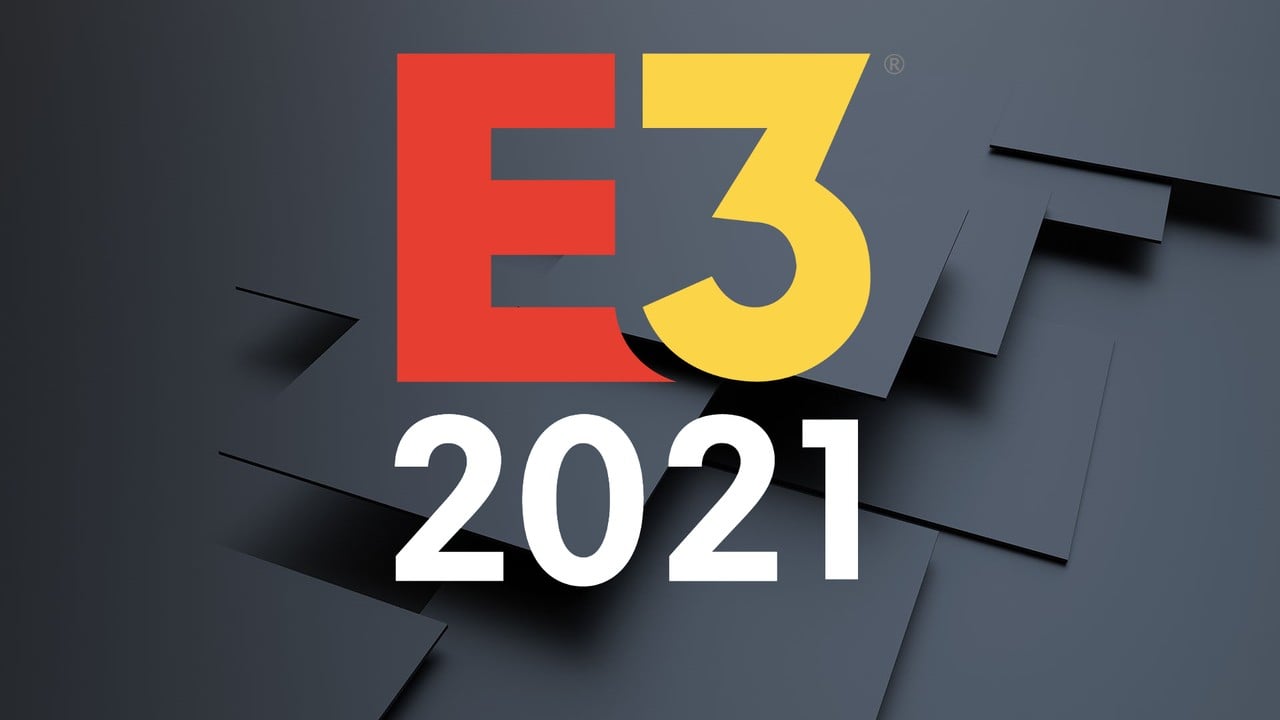 The last time I wrote about E3 on my blog was back in 2018 when me and Dane wrote our his and hers reactions. I honestly don't know why I stopped writing about E3 since then… Maybe so much good stuff happened that I just couldn't fit it all onto one post? 😛
E3 is actually one of my favourite times of year! Ever since me and Dane have been together we've cuddled together with yummy food and drinks and watched the E3 presentations. Granted since COVID it's not quite the same, but it's still been good. I'm not going to lie, E3 2021 for us felt a bit rubbish in regards to the bigger presentations such as Xbox, Nintendo, Bethesda, Ubisoft and Square Enix.
The majority of the games I have fallen in love with (both new announcements and previous from last year) are indie and I just had to share as many with you all as possible! Especially since starting to stream on Twitch. Games is something I was introduced to from a young age thanks to my older brothers with Tetris on the Game Boy, as well as various games on the SNES (Super Nintendo Entertainment System).
I'm going to start with my favourite presentation of E3 2021, which was Wholesome Games. It was one of the first ones I watched and I've now found out about twelve games! Some of these are games I already knew about or have backed on Kickstarter, but even so it was definitely my favourite direct and I've been talking about it and sharing as much as possible!
I'm going to be jumping straight into this! I'll try and add trailers where possible as well information about when the game will be released and what platforms. Some I may talk about in a bit more detail, whereas others I might not at all. I don't want to cause the blog post to be too long! I really hope you guys enjoy reading this post, I've had so much fun writing it and sharing some cool games with you all.
Snacko – Out 2022 on both Steam and Nintendo Switch.
Former big city kitties Momo and Mikan are starting a new life on a seemingly deserted island. Unravel its mysteries while you rebuild a community, farm, fish, and explore the island and beyond! Lift a curse and revitalized a ruined island in Snacko, where former big city kitties Momo and Mikan are starting a new life! Grow crops, raise fluffy cows, go fishing, exploring, customize and decorate as you please, and much, much more in this farming cat-venture.
This is actually a game I backed on Kickstarter a while ago now and whenever I hear news about it through the Wholesome Games directs I get so excited about it! I'm also part of the Discord so I'm constantly hearing updates form the developers. Snacko reminds me of Animal Crossing but with cats! It looks so damn cute and to hear it's now also coming out on the Nintendo Switch has got me even more excited!
Behind The Frame – Out 2021 on Steam.
Combining escape rooms and narrative games, Behind the Frame presents a profoundly interactive storytelling of characters' emotions and plot development. With 360°panorama techniques and an exquisite hand-painted art style, the game takes you into the world of Behind the Frame. Listening to the brisk chirping of birds under warm sunshine, the painter once again picks up her paintbrush as usual. Sometimes she would look out the window and enjoy the scenery outside when she's having a quick break. However, a short interlude happens during her regular days. A lost cat, the old man painting next door, some handwritten notes… Everything seems unrelated yet familiar…
Loddlenaut – December 2020 on Steam and HOPEFULLY Nintendo Switch. KICKSTARTER LIVE NOW!
A creature-raising survival game on an ocean planet. Explore the depths of GUP-14 as you clean up a polluted ocean, repurpose marine debris, and take care of axolotl-like alien creatures!
This was actually the last game to be announced during the Wholesome Games direct and I've fallen in love with it! I'm planning to back the Kickstarter soon, but I'd love to hear about it coming to the Nintendo Switch first before I do finally back the game. I'll see how I feel, but the Kickstarter ends on July 12th 2021, so make sure to go and check it out!
Yokai Inn – Release TBC.
You are forced to take shelter in an abandoned inn, and the place springs to life with otherworldly patrons as soon as the sun sets! Yokai Inn is a slice-of-life sim game, inspired by titles such as Harvest Moon and Animal Crossing, that is currently in the early stages of development.
Bear & Breakfast – Out 2021 on Steam and Nintendo Switch.
Build and run a Bed+Breakfast in the woods, but you're a Bear. Tourists are flooding in, your decoration senses are tingling, and the woods are making a kooky noise.
This is another game I have been hyped for for MONTHS now! Bear & Breakfast looks like so much fun, especially as you're playing as a cute little bear running their bed and breakfast in the woods. I just love games like this, so when I see animals involved too, I'm always hooked! I'll be getting this on the Nintendo Switch.
Shashingo – Release TBC.
Learn Japanese Vocabulary! Explore a bright, fictional Japanese city street filled with details and interesting objects to capture with your camera. Each photograph you take will translate the name of the content into Japanese and English so you can learn with your surroundings.
Unpacking – Out 2021 on Steam and Nintendo Switch.
Unpacking is a game about the familiar experience of pulling possessions out of boxes and fitting them into a new home. Part block-fitting puzzle, part home decoration, you are invited to create a satisfying living space while learning clues about the life you're unpacking. Over the course of eight house moves, you are given a chance to experience a sense of intimacy with a character you never see and a story you're never told.
This is another game that I am so excited for and I think in the list this is probably number one for me right now! I've played the demo of the game twice now and I'm just craving more each time! Unpacking is such a relaxing game where you unpack your life out of boxes and into your new room/home. It's nice to arrange items around the room and get to know the character who's items you're organising. It was announced recently that Unpacking would be coming out on the Nintendo Switch which has made me so happy!
The next directs I'm going to be lumping together are Nintendo and Xbox. I wasn't too impressed with Xbox, but I was incredibly disappointed by Nintendo. It's the direct I was looking forward to the most and it really let me down. I know a lot of people were disappointed by either no news about Animal Crossing, Pokemon or even both! I wasn't bothered about this, it just felt like the majority of games mentioned from Nintendo were remakes of previous classics.
I really wanted to hear news about more retro consoles coming to the Switch Online. I wanted to especially hear the Game Boy/Game Boy Colour and Game Boy Advance coming for us to play! Having the NES and SNES is great, but I want more now!
Mario Party Superstars – Out 29th October 2021.
I'm excited for this game, but at the same time I'm a bit miffed… As someone who already owns Mario Party, it would have been good to get some DLC instead of a brand new game. Eventually I'll buy this as I love playing Mario Party with both Dane, as well as our friends.
WarioWare: Get It Together! – Out September 10th 2021.
I've never played a WarioWare game but I've ALWAYS wanted to! Finally I'm going to be getting that chance and I'm super excited for it. The best bit is this is (apparently) the first WarioWare game where two people can play at the same time! I'll be pre-ordering this as soon as Gamersheek have it up for pre-order. 😀
Back 4 Blood – Out October 12, 2021.
When me and Dane first got together he would always encourage me to play the Left 4 Dead games. I never played games like that previously and I was shitting myself! It really brought me out of my shell in playing shoot 'em up games more and I'm glad for that now. Sadly about five years ago Dane decided to sell loads of his old Xbox 360 games, which including both of the Left 4 Dead games. I was gutted we couldn't play them anymore and we haven't since. Back 4 Blood is meant to be just like Left 4 Dead, so I am HYPED for it!
Party Animals – Out 2022.
Party Animals is a crazy and fun fighting game where it's pretty much a free for all! Me and Dane fell in love with this game purely for how cute the animals are! The otter has stolen our hearts, that's for sure! As this is a Games Pass game, I know for a fact Dane will be getting it.
Tiny Tina's Wonderlands – Out Early 2022.
Tiny Tina—the beloved bomb-chucking star of Tiny Tina's Wonderlands. In the game, Tina is your guide through an extraordinary and chaotic fantasy realm.
Borderlands 3 is the game that really did get me into playing shooter games. When Dane got it in 2019 he really encouraged me to join him in playing it. I don't regret it and if anything I am so fucking excited for a Tiny Tina game/DLC to be coming out to play in the future!
Any other games mentioned now are ones that me and Dane have heard were featured or discussed during E3.
Tunic – Release TBC.
TUNIC is an action adventure game about a tiny fox in a big world where you don't belong. Presented by Finji.
Developed by Andrew Shouldice, TUNIC is a game shrouded in mystery and intrigue. Crafted to evoke feelings of classic action adventure games, TUNIC stars a heroic little fox as they explore a foreign land that hides danger around every corner. Discover unique items, new combat techniques, and arcane secrets as our hero forges their way through an intriguing new world.
I remember this game being announced in 2018 and I even mentioned it on my blog all those years ago! Tunic is a cute little fox who resembles Link from the Zelda games. It's a fox, so I instantly fell in love with it three years ago when it was announced. Nothing has really been said about it much until now, which is good! I remember back in 2018 saying I was hoping it would be out the end of that year, haha!
Life is Strange: True Colours – Out September 10, 2021.
Alex Chen hides her 'curse': the supernatural ability to absorb and manipulate the strong emotions of others. When her brother dies in a so-called accident, she must embrace her volatile power to find the truth — and reveal dark secrets buried by the town.
I am a massive fan of the Life is Strange games. I especially love the first one and have craved a game like that since. I'm so hopeful for True Colours to be more like the first game than Life is Strange 2 was. I'm popping this mention of the game here as I'm planning to pick it up on the PS4. I have all my other Life is Strange games on that console, so why break the pattern?
I will pop some honourable mentions, as well as link to directs or trailers of the games!
Doki Doki Literature Club Plus!
So there we have it guys! All the games I loved discovering through E3 2021! I have a feeling there a lot more games I'm yet to discover, but at the moment these are all the games I have seen and fallen in love with. I just had to share them, they're all so bloody cute and with me now playing games on Twitch, I cannot wait to play some of these games with my friends and viewers. 😀
What did you guys think about E3 2021? Did you love it, hate it? Which game(s) have grabbed your attention? Make sure to let me know in the comments!
Until next time guys, take care and have a lovely weekend!