Can you believe it's almost the end of January already?! 2022 is already flying by and I don't like it. 😛 I know I always say this every month, but I know I'm not the only one!
January for me was crap to say the least as both me and Dane were really sick for the first week of it with chest infections (thankfully not Covid!) and without going into too much detail, my mental health has been really bad. I'm hoping it'll improve moving forward…
I think another thing that sucked was due to us being sick on my birthday, I didn't exactly have the best day. Memorable, yes, but crap. 😛 I know we'll be making up for that at some point soon, which I'm really excited about. What though, I don't know.
That being said January wasn't all bad! Money wise I did pretty good considering how long people wait for payday in office jobs (six whole weeks!). I came into 2022 with the attitude of, "Spend less and sell more!" after doing really well with selling old stuff I no longer want on Vinted. If you're interested in what I'm selling please ask for my store link, I won't post it publicly on my blog. I'm finally going to clear out a lot of my old clothes from my old room, which is WELL overdue seeing as I moved out almost six years ago. xD
I'm hoping for February to be a better month, mainly health wise but also money wise too. Me and Dane have set a lot of home improvement goals for 2022 and I hope to get started on a lot of them this month, including a LOT of spring cleaning!
I don't know why but I'm incredibly excited for spring this year. Maybe because of nicer weather and baby animals? 😛
Are you looking forward to anything in February? Make sure to let me know.
Anyhoo, on with the monthly favourites!!!
Favourite Beauty Product – Happy Place Cosmetics Bougie Body Scrub.
If there is one product I cannot live without in my bath/shower it's the Happy Place Cosmetics body scrubs. They are the best I have ever used and smell amazing to boot! Black Friday they brought out some amazing deals, including body scrubs being on offer, so I bought a bunch of them to keep me going for a while, including Bougie. Bougie is a dupe of Lush Yog Nog, which is one of my favourite scents, from both brands! The HPC body scrubs foam up when you add a little bit of water, so not only do you feel nice and scrubbed after use, but clean too! I especially love to give my whole body a good scrub once to twice a week, depending. Mostly however I love using my body scrub on my legs before shaving. My legs were getting really dry at one point and even with a good moisture, they just seemed dry and itchy. Since using the scrub on them before shaving that dry and itchy feeling has gone and I'm so relieved. I need to do a review of HPC in the future, as not only do they create amazing things for your bath and shower, but for your home too with the wax tarts!
Favourite Film – Ron's Gone Wrong.
Unfortunately I don't have any "massive" films to shout about watching. Me and Dane are too anxious to go to the cinema so we've not been able to watch anything new lately. However, over Christmas we did binge watch a lot of films on Disney+ and Ron's Gone Wrong was one of them. I'd been itching to watch this film for a while as not only had I seen it spoken about online, but I'd watched the trailer with Dane and found it adorable, which is exactly what it was. Ron's Gone Wrong is about a new robot (B-bot) that children are using to find friends they'll have in common and more. It's basically a phone but disguised as a toy robot for kids. Barney is the only kid in school without a B-bot and it shows how much it affects him and even when Barney does get one, there's something wrong with it. I won't talk too much about the plot in case of spoilers, but I highly recommend checking it out, it's got a really good message to it for younger and even older people about how much technology can affect us forget about what's actually around us. I had a little cry at the end too. :')
Favourite TV Show/Anime – Attack on Titan Final Season.
I've really been itching to talk about this this month and before I do, do not worry! There won't be any spoilers shared here. A massive one came up on the latest episode (23/01) and DAMN I'm so glad we watched it. I'd have hated to see spoilers the next day. Anyhoo… Attack on Titan means a lot to me for various reasons and due to that I'm really sad to see it coming to an end to be honest. It's one of the first (if not the first) anime me and Dane really got into together. We discovered Attack on Titan back in June 2014 when we went to Bristol for our first anniversary. Dane had heard loads about it and decided to buy some of the manga volumes in Forbidden Planet, as well as find the first episode online for us to watch. Dane fell in love with it, as did I and before we knew it, he'd bought all the manga there was on offer at the time and we found the first season to watch online too. I still remember getting to the last episode of season one and saying to Dane, "Next episode!" with him replying, "That's it, we need to wit for the next season now." This was almost ten years ago… How crazy is that? It's amazing and sad at the same time that we're now on the final season! It's kind of the end of an era for a lot of people, including me and Dane. So far though, the final season is amazing! I'm still leaving each episode screaming at the screen saying, "WHAT? What's happening?". xD
Favourite Music – PVRIS Shuffle and Bring Me The Horizon – Kingslayer (feat. BABYMETAL).
I don't know why (well I do, because I love them) but lately I've been listening to PVRIS so much. I think it's because when I've been in the office for work, or been working on my own stuff at home, I've found that they're my go to choice when I just need to concentrate and get on with things. I don't know if I've mentioned it before on my blog, but PVRIS are actually doing a tour in the UK in May which I REALLY want to go to, but I don't know if I can justify it with Covid and such? Purely because I'm seeing My Chemical Romance a week or two after and I'd be gutted if I came out of the PVRIS gig with Covid and couldn't then see MCR… So yeah. That sucks at the moment! I'm still not writing it out because you never know, but yeah…
I also wanted to share with you a song I discovered around Christmas/New Year that Dane showed me. It's by Bring Me The Horizon but features BABYMETAL, it's amazing and I fucking love it! It's really catchy, can be danced to as well as sang along to as well as it has a mixture of screaming and singing. I'm not a massive Bring Me The Horizon fan (not so much the music…) but I do love BABYMETAL. It's just a perfect song to me and you should give it a listen.
Image taken from Amazon
Favourite Book – The Sad Ghost Club Volume Two.

Guys I actually did some reading in January! Can you believe it? 😛 I LOVE The Sad Ghost Club and as soon as I heard that the second book was coming out, I knew I had to get it. I pre-ordered as soon as it could be and it arrived on my birthday. As I mentioned at the start of the post, both me and Dane were really sick at the start of January, which sucked. This also meant I didn't get to do anything for my birthday, apart from cuddle up on the sofa and cuddle with Dane. This being said, I did also read The Sad Ghost Club Volume 2 and I really loved it. I won't say too much so it doesn't ruin it for other people, but it really did touch upon people's anxieties even more, which I loved. I could relate to Socks and it really tore on my heart strings. If you love The Sad Ghost Club on Instagram or any other social media, then you need to pick up the books to read. They're so wholesome and make me smile when I feel down. I can't wait for the next instalment!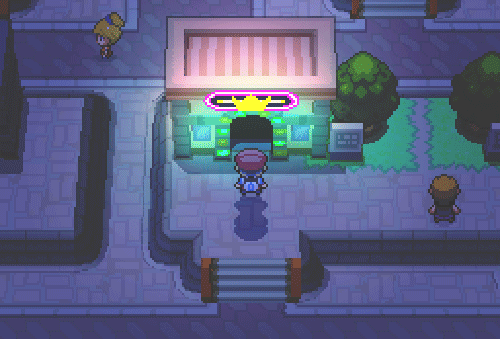 Image taken from PokeCommunity Daily
Favourite Game – Pokemon Shining Pearl.
I was actually going to mention Pokemon: Legend Arceus today BUT it only came out yesterday so seems a bit premature to mention it so quickly. I've found myself picking up Shining Pearl quite a bit over January. Mainly because I REALLY wanted to try and get the main bulk of the story completed before Legend Arceus came out. I did in fact do this, but now I've opened the national dex and need to bloody complete that! 😛 This being said, Shining Pearl has been so nice and relaxing to play, especially when I wasn't feeling very well and had the energy to do something more than binge watch Netflix and TV shows on Channel 4. I forgot how long the gen four games are, but I'm not complaining as it's much better when you compare to Sword and Shield. I did mention it in November when the gen four remakes came out, BUT I did in fact buy Shining Pearl and Brilliant Diamond, as I expected Dane to play with me. As he isn't doing such a thing and I'd like to 100% complete Shining Pearl, I will eventually play Brilliant Diamond on his switch so I can swap exclusives and such. Is that sad? Yeah, but whatever. 😛
Another thing I wanted to mention here that's game related is, I've decided to create a games completion thread over on my Twitter, which you can find here! My friend Connor did this in 2021 and he really inspired me to do it myself. At the moment I only really have one game on there, but I'm sure that list will grow! I really want to work my way through some of my games this year. I'm sick of buying new when I have half completed ones gathering dust.
Just a few of my favourite things…
Pingki Buddy plush.
I don't want to talk tooooo much about this plush as in April I'll be talking in depth about all of the penguin friends that Pingki has created. However, I couldn't not talk about my Buddy plush today as it's so bloody cute! If you haven't already recognised Buddy, he's heavily inspired by a certain jock penguin from Animal Crossing… 😛 I pre-ordered this cutie from Pingki back in September 2021 and eagerly waited almost four months for him to arrive! It's such an adorable plush, a nice size for cuddling and especially perfect for taking lots of photos of, as you can see above. 😛 Just an FYI, Buddy is currently sold out and I'm unsure when he'll be back up for pre-order since the April pre-orders are all booked up!
In the December pre-orders I also pre-ordered the rest of the penguin gang and I'm already counting down the months until April when they're due to start being shipped to their new homes! We have Baby, Bestie, Slushie and Brainfreeze. I wasn't planning on getting them all due to lack of space, but I've decided to keep them on the back of our sofa as they'll look really cute and like they're watching TV with us… Which any Animal Crossing fan wants, right?
Loungefly Sanrio kawaii wallet.
At the start of January I snagged one of my Loungefly grails and for a fucking bargain too! If you don't know what I mean when I say a grail, it means an item that you're after that's hard to find and rare, expensive or both. I feel like this wallet came out between 2020 and 2021, but don't quote me on that. I just remember it coming out and really wanting the wallet, as well as the matching backpack too (which is also on my grail list!). I found this wallet on Vinted for a steal and decided to treat myself to it straight away. A couple of days later it arrived and I adore it! It was brand new with tags and under £25. I feel like the person who sold it to me knew the value and didn't want to be a twat about selling it for a stupidly high price? I do have one flaw with this wallet though and that's it made me feel a little anxious about keeping my bank card and ID in the usual places, so they're elsewhere. I thought I'd mention this as I know this wallet style is a popular one that Loungefly make, so if you're looking to buy this style of wallet from them, please bear this in mind! In the future I'm semi hoping to snag the backpack for a bargain too! 😛
Baking – Salted caramel and salted caramel shortbread.
As me and Dane had some stuff to use up in the house, as well as friends to see I decided to not only make salted caramel, but also to make salted caramel shortbread too! Both were a success and it's made me realise just how much I do love baking! I mean, I know I love baking but you know what I mean. 😛
I've made the caramel shortbread before and don't recall it being a bit hit with everyone, but this time when I made it, Dane and our friends loved it! It made me so happy to hear everyone's praise and it's just made me want to bake more and more! Maybe 2022 will be the year I do lots of baking? Watch this space. I absolutely adore baking, it's a big passion of mine but at the same time I hate it because then I have to find people to eat it all, or me and Dane scoff all the yummy goods. 😛
I'm going to pop the videos about of the recipes I used as they're really simple, easy to follow and highly recommended!
Fluffy cardigan.
One of my birthday presents from my mom this year was a fluffy cardigan and I fucking love it. So much so I wore it everyday for a week before washing… Grim yes but true. For Christmas my mom bought me and Dane loads of winter warmers such as a fluffy hot water bottle, teddy bear bedding and a gorgeous cream fluffy throw. Her gifts have really been appreciated to say the least, especially when we were poorly. Due to all these warm goodies and the gas prices going up, I suggested to Dane that we make the most of her gifts and turn the heating off in the day, which he agreed. Since then those winter warmers have been getting some use!
My mom had seen this fluffy cardigan on QVC and decided to order us both one and she gave it to me a couple of weeks ago. It's so soft and fluffy, baggy, has a MASSIVE hood and is just perfect to throw on when you're feeling chilly or want something comforting. I've practically lived in it! Dane jokily wore it the once whilst I was cooking dinner so I snapped a photo on my phone and sent it to my mom. To my surprise she ordered another one, so me and Dane could have one each! That's my mom all over, bless her.
I am rather excited for us to get another so I can rotate wear them and always have one to live in when it's chilly!
Image take from GIPHY
Being sick, boo.
Finally I'm going to talk a bit more about what a shit start to the year I had, and Dane for that matter! Right at the end of 2021 me and Dane started to feel under the weather and we put it down to being a cold, but that soon turned out to be a chest infection, which was evidently worse for me than it was for Dane. I came into 2022 with conjunctivitis in both eyes, a horrible cough and sore throat and no to mention no fucking sleep due to the previous two illnesses. It was vile and no matter what me and Dane did to try and shift it, nothing would. It seemed at one point like it was getting worse! Most of our days in the first week of January were spent on our sofa binge watching anything and everything we could on Netflix and All 4.
Of course I can hear you asking, "It wasn't Covid then?" Nope, thankfully, but trying to find out if it was or not was a fucking pain in the arse! We'd both booked PCR tests on the Monday to find out if we had it, only for them to arrive on the Thursday. Post was very delayed due to the weird bank holidays we'd had at the start of the year, as well as both the Royal Mail and NHS struggling due to rising Covid rates. We'd tried to book to go to a test centre but had no luck, however, one sleepless night we were awake around 3am and managed to book drive thru tests in on the Wednesday. Thursday morning, we found out we were Covid free, as well as see our PCR tests arrive. They've been kept somewhere safe for potential future use.
Alongside all that with us being sick, not only did I not get to do fuck all for my own birthday, but I didn't get to do anything for mom's either and it really broke my heart. We didn't get to do anything last year due to Covid and this year I was sick. My mom's birthday is the day after mine so we do always try and go for a meal, whether it be her day or mine. We'll go and do something in February no doubt, but it just felt really shit this year and it's definitely not put me in the best of moods this month due to that.
During me being sick I lost my voice, which was incredibly uncomfortable and annoying. My voice still breaks every now and then and I'm worried whatever was wrong with me is still present in my system. I'm definitely hopeful that February will not contain any sicknesses of any kind. 😛
So, there we have it guys my January favourites! I really missed not writing this style of post since December when I wrote about my November favourites, but it's definitely good to be back!
What were some of your favourites from January? Make sure to let me know in the comments.
Until next time guys, take care and have a lovely and safe weekend!