Image taken from Pinterest
I can't quite believe a whole year has flew past us as we prepare to go into 2021… Sorry but 2020 was a big year for me for so many reasons but of course it wasn't a great year either…
2020 was the year I entered the 30-35 tick box and I don't feel ready to turn 31 next week. :S It was also the year me and Dane travelled to Japan for the first time. It was amazing and I'm so glad we were able to go before COVID started to manifest. I remember my dad messaging me our second week into the trip and saying, "There's a virus called coronavirus going around Japan. Be careful!" and us shrugging it off. Oh how times have changed, eh?
Going back to that trip, it was amazing and I have clutched onto the memories we made and photos we took to get me through 2020 when I felt rubbish. I'm really hoping 2021 will be better COVID wise as I would love to return back to Japan in 2022, maybe even 2023 if that's the case.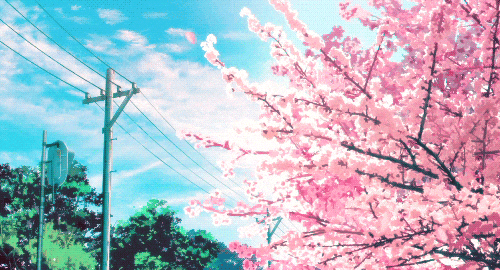 Image taken from GIPHY
Me and Dane have already said we'd like to go around March/April time to see the cherry blossoms, travel around more (Kyoto, Nara, Osaka and Hiroshima) and especially go for Dane's birthday this time around. We've also discussed going for Christmas/New Year at some point too as that would be lovely. We could eat KFC, stay at a private onsen for a few days and again, travel around and have the perfect kawaii/otaku Christmas… But we don't know when this will be. It's just an idea.
I wanted to briefly do a bit of a chat about how 2020 was for me overall (including my favourites), mention how December has been and of course talk about 2021 and what I'm looking forward to so far.
I need to get this off of my chest out of the way because it's still semi ongoing and it's pissed me off something awful.
I mentioned back in September 2019 on a post (8 Games I'm Excited To Play) about being excited for a game I'd backed on Kickstarter called Calico. The game released 15th December 2020 and was announced on the Nintendo Indie World Showcase. As someone who had backed the game I was pretty meh to discover that people who HADN'T backed the Kickstarter had access to the game before we did and may I add, for less monies… Just felt like a bit of a punch to the stomach. I'm on the Discord channel and started hearing nothing but bug complaints/feedback from people who had been playing the game. Turns out not much testing had been done… Not good! I waited a week for my game code on the Switch, but no sign and I was given excuses of, "we're new to this, wasn't aware how long it would take." etc. Then North American codes were being sent to people in the EU, which of course wouldn't work. It was just a bit of a shit show to be blunt. I asked for my money back on Sunday, which has been processed and I'm waiting for. I can't be arsed to play Calico now. It sounds like a rushed out mess and I just don't want to support a game like that. I've heard nothing but complaints from friends about it who have played. I'm happy to have supported the game and help it come to life, but I'm not happy to wait and constantly feel mugged off. The developers have now advised for UK backers to ask for refunds so they can go and buy it themselves on the eShop.
It's just so poor and clearly rushed out. I was really excited for this game and especially when they announced it as coming out a few weeks back. Dane was away with work and with the game coming out I thought, "Awesome, something to keep me going until he's back home!" which of course wasn't the case.
If you're thinking about getting Calico, get it on Steam if you can. The console versions are full of bugs (I think some may have been fixed?) and from what has been said it can take a while to get them fixed. Or just wait a while for it to go down in price, as I'm sure any bugs will have been amended by then too. I'm not saying don't support the game, but be wary of the bugs…
I'm sorry if that above has come off as bitchy but I was so frustrated for those two weeks that I just had to be honest with you guys on my experience. I've got two other games backed via Kickstarter and from the start I've definitely had a better experience with them, so I have very high hopes for how the games will be when they release. 🙂
Now that little rant is out of the way, I thought I would mention some stuff I have loved this year!
Animal Crossing: New Horizons – Okay, who DIDN'T love this game in 2020? For some it was a sort of lifeline during the start of COVID, I know it was for me. I don't play it daily now, but when I do pick it up it just relaxes me straight away and it's also a game I love playing with my friends online. The Toy Day event on Christmas Eve was so lovely and started to get me in the Christmas spirit. I know a lot of people who ended up buying a Switch/Switch Lite due to the need to play Animal Crossing on it, I even helped two of my friends get a Switch/Switch Lite of their own so they could play!
The Mandalorian – I've honestly loved this series in 2020 and it's actually one me and Dane binge watched over the Christmas period. I couldn't get into it last year, especially with our Japan trip coming up so we just… Didn't get into it. Season 2 is AMAZING though and I was all there for it. I highly recommend watching The Mandalorian even if you aren't a huge Star Wars fan, as it's just good all around show that will keep you on the edge of your seat. Plus some of my favourite Star Wars characters make appearances in season 2, which made me so happy!
PVRIS Use Me (Deluxe) – Use Me released this year and I had been excited for this album since it was announced. I discovered PVRIS when I started my job in April 2019 and I have since fallen in love. This album is one I've found myself listening to time and time again, whether I'm out and about driving/walking or working in the house. I've found myself dancing in the kitchen whilst making a cup of coffee, that's just how much I love it. My top three tracks from the album are – "Gimme a Minute", "Stay Gold" and "Loveless". They're all such amazing songs, with "Stay Gold" being my favourite on the album… And the one I danced to in the kitchen whilst grabbing coffee. 😛
Lyonsleaf Calendula and Marshmallow Balm – This balm has to be mentioned here because it really has helped with my hand in 2020. My eczema/dermatitis is still ongoing and hasn't improved at all and I'm still waiting to see a specialist. Since about August I've been using this balm and it really does help with the dryness and cracking and since using it religiously, my hands haven't cracked and bled for as long as I can remember. I'll be continuing to use this for as long as I can as it really does help. 🙂
Aveeno – I'm just going to add Aveeno as a whole, as this is another product that has really changed my life since purchasing it, in so many ways! I use the intense body lotions on my hands, which has really helped recently and I even bought the shower cream to see if that would help too. It smells delicious and makes my body feel lovely and soft. I highly recommend Aveeno in general, let alone if you have really dry skin like myself.
There are a few things in 2021 that I'm excited to have come up!
31st Birthday – This is actually a week from today and yeah it's scary how quickly it's come around! I think for the day I'm going to bake some red velvet cupcakes, play with my new resin molds and get a takeaway. At the time of writing this post, Birmingham has actually gone into tier 4 and I'm gutted. Good job I'd planned to do something at home, eh?
Eight Year Anniversary – I can't believe me and Dane have been together eight years in 2021… It's really flew by and I hope we can do something for it in 2021. For our seven year anniversary we went for a drive around the countryside and grabbed a Japanese takeaway on our way home. Who knows what we'll do this year, but I'm sure it'll be good. 🙂
My Chemical Romance in June – That's if COVID doesn't come along and cause it to be postponed/rescheduled like it was this year.
Potential planning for Japan trip #2 – This would be amazing to do! I really hope it can be done towards the end of 2021…
Maybe a puppy(?) – We were really close to getting a dog in 2020 but due to the issues we faced with adopting we gave up and said we would wait and either try to adopt again (although doubtful…) or get a puppy in 2021. If we go for the latter, I already have a breeder in mind that we want to go with… We shall see what happens. Getting a pet is a big thing and we need to make sure we're ready and able to do it.
Speaking of 2021, I also  wanted to mention what posts I am hoping to bring to you guys in 2021, these are just some ideas of what I have swirling around my head. This isn't definite, as it never is but it's ideas I would like to get down on my blog eventually. At the moment it's mostly independent stores I've discovered/known about for years and bought from! There are a lot of USA based independent stores mentioned here as due to the changes in the UK with VAT, a lot of them have stated they aren't able to sell to the UK anymore, so I went all out!
Quirkory – I'll be writing a review of the Mostari Mystery Pack, as well as the Animal Crossing Gimme my Joycon 2 enamel pins I've pre-ordered. They won't arrive until January/February.
Lunaticgumis – I'm planning to talk about the Puppycat Amigurumi, stickers and enamel pin I picked up a month or so ago. I wanted to talk about the goodies I picked up before Christmas but I just didn't have time, sadly.
Pikarar – I only discovered Pikarar in October/November time and I'm already in love with their designs and items! I've so far made two orders, one being a pre-order for after Christmas. When my pre-order arrives, I'll be showing you all what I bought! It's mostly clothes. 😛
SleepingWolvesArt – Review where I'll be talking about some notebooks (which have arrived) and enamel pins (literally just ordered) I've bought.
Sugar Bunny Shop – It's still on it's way to me but I ordered the Doki Fox sweater I've wanted for MONTHS.
So there is a sneak peak of what I will be sharing in the future on my blog! Of course I will talk about other things in between, but until the weeks/months come I won't know 100% what may come up to discuss. As always I'll have my monthly favourites and wish list too.
I can't quite believe 2021 is just around the corner and we're entering it with practically in lockdown, which sucks. Whatever though, it isn't going to affect me much in regards to work, or my social life. I'll just miss not being able to be closer to some form of "normality".
I'm not feeling glum about 2021 and if anything I'm hoping to grow some of my hobbies, as well as see some of my friends again who I haven't seen for ages.
What are you excited for in 2021? Is there any specific content you would like to see more of on my blog in the New Year? Make sure to let me know in the comments!
Until next time all, Happy New Year for tomorrow/Friday and I hope you're all safe. 🙂