It is finally my favourite month of the year and I can already feel autumn slowly making its way to us… I AM SO EXCITED!
August was such a strange month for me, but not in a bad way. I decided to go on a spending ban, venture out a little more since lock down in March and wait patiently for exciting purchases. August went by in the blink of an eye for sure and I'm glad we are finally into September now.
September is the month where I like to venture out into the countryside with Dane for walks, lunch in cafes and more. However, that will be very different this year and instead of going into cafes for lunch, we'll pack a picnic and eat as and when. We did it yesterday for bank holiday Monday and it was amazing. We've already researched where we can venture to in the future and explore. I'm already really excited for our autumn adventures. Would you guys like to see where we venture to? Would you want to see here, or over on Instagram? Make sure to let me know in the comments.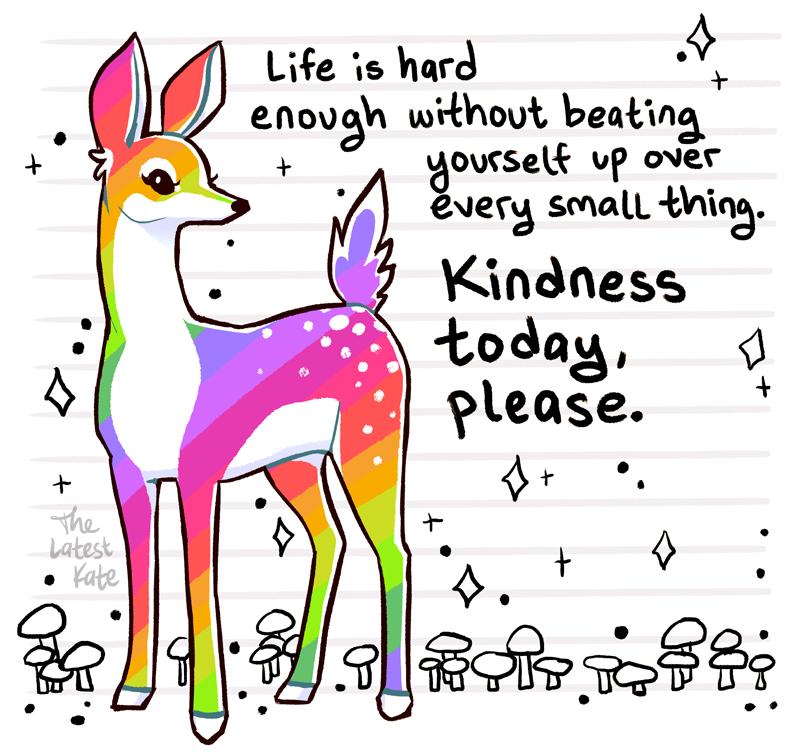 Image taken from The Latest Kate Twitter
For now though, it's monthly favourites time!
Childs Farm Hand Wash Grapefruit & Organic Tea Tree Oil.
I've mentioned this brand on my blog time and time again and it's all because they deserve it. Their baby body lotion really helps my eczema on my hands so I thought I would give their hand wash a go as well, to see if that could help my hands even more. I definitely feel like I've noticed my skin not flaring up as much and cracking! This hand wash has such a light, uplifting scent to it, which I really love. It lathers up easily and doesn't leave my hands feeling dry and sore afterwards. I've since bought another three of these, with the bottle used for the above image being my second bottle. The only issue I have with Child's Farm is that it isn't cheap, so I have to stockpile it up when it's on offer to feel like I'm getting my "moneys worth".
Collection Velvet Kiss Lip in shade Cream Cotton.
This is a lip product I have had in my makeup bag for years, at least 8 years now. This is a new tube however, don't panic! It's just one of those that I think I'll always repurchase until it's discontinued and I can't buy anymore. I ventured out a few times throughout August and wanted to wear a pretty colour, but didn't fancy wearing a lip tint, or a lipstick, so I went for this. It's a pretty candy pink colour which is really comfortable to wear and lasts for ages! It's definitely been one I've reached for loads in August and I can see me reaching for it throughout September too.
Sanctuary Spa Cloudberry & Lychee Blossom Body Mist.
This was an item I received in a gift set for Christmas last year and I'm surprised I still have any of this body mist left! When we had the hotter weather in August I was using this daily to try and refresh my skin a little, as I was very sweaty and wanted to make sure I was fresh throughout the working day… Even if I was just at home. Alongside that, I've used it on my skin before getting dressed and popping out for the day, as well as spritzing all over to add some more scent. It's definitely a body mist I enjoy using and I'll be a little sad when it's finished, as this isn't something you can find very easily. The scent lasts on the skin for ages and if you CAN find this, definitely pick one up!
Burt's Bees Lemon Butter Cuticle Cream.
I have mentioned this cuticle cream time and time again on my blog this year and I'm here mentioning it again, because like Child's Farm, it's an amazing brand. Not only have I been using this loads on my cuticles but the reason I'm mentioning this product again this month is due to my eczema. My hand has been so dry and sore due to some potential dermatitis issues I have on my hand, which the cuticle cream has been helping with on and off throughout August. As the cuticle cream is so thick and buttery, a little goes a long way. I apply some to the sore part of my hand after washing my hands and it really does help to soften and help. I'm getting close to the end of the tin and I'll be glad to get a new one… I swear though, when I bought this tin originally it was between £7-£9, but not this costs less than £5!
Happy Place Cosmetics Buffday Cake Bath & Shower Whip.
This is one of the first Happy Place Cosmetics items I picked up and this is actually one I bought through someone on Depop. It was brand new and not used at all, which is awesome. I've been using this loads in August to as bubble bath, to wash with in the shower and as a shaving foam/cream too! It smells just like Lush's Rock Star scent and is so damn yummy smelling. It smells of creamy vanilla and reminds me of back in the day when I first discovered Lush. I personally prefer to use Buffday Cake as a shave foam/cream and bubble bath, rather than to wash with. The bath and shower whips from Happy Place Cosmetics are AMAZING for shaving with and they're by far some of my favourite products to use when in the bath and shower now. If you love Rock Star soap from Lush and want something multi purpose with the same scent, definitely check out Happy Place Cosmetics. Check them out anyway as they're an amazing indie shower and bath brand!
So now my beauty favourites are done, time to talk about the miscellaneous favourites of the month!
Favourite TV Show – Pose.

I've had Pose saved on my Netflix watch list for ages now and finally decided to watch it. I fell in LOVE and was fast trying to find the second season on the internet, only to discover it was on BBC iPlayer the whole time. So, I binged both seasons and loved them both the same. Pose is set in New York in the late 80's, early 90's and is about African-American and Latino LGBTQ Houses that compete in competitions in an underground club. Alongside this you watch as characters grow in things they hope to do in the future and see how the aids virus affects various characters too. It's a powerful TV show and one I cannot recommend highly enough for people to watch!
Favourite Movie – Angela's Ashes.
I didn't watch many films throughout August and to be honest, I feel like I hardly watch any newer ones lately… Maybe it's due to binge watching TV shows? For years I've always been interested in watching Angela's Ashes but never got around to watching it, until a few weeks ago. The film is based off of a memoir, which is set during the 1930's and 1940's and is about an Irish family who moved to America for a better life, only to be forced to move back to Ireland due to money issues. It tells the story of Frank McCourt and his family. It's definitely worth a watch if you've never seen and fancy something different.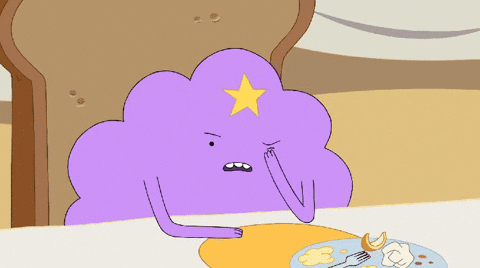 Image taken from GIPHY
Favourite Book – Erm…
I've fallen off of the book reading bandwagon again… Oh dear… I've just felt like I've been so busy this month and every time I've wanted to continue reading my manga series, I've just… Not. I am going to try to read more, but at the same time I feel like if I work through all the remaining/current volumes I have for series, I'll NEED to buy more and I'm trying to not buy manga for a while. Urgh, vicious cycle is vicious. 😛
Favourite Music – Ellie Goulding – "Lights" and I Prevail "Every Time You Leave".
I feel like recently I discovered some golden oldies that I adore, as well as some newer songs. "Lights" by Ellie Goulding is one of my favourite songs and I cannot for the life of me tell you why… I just adore the lyrics, the tune itself and I especially love the bass line on the song. Fun fact, this is the first song I learnt on my bass and it was semi self taught too! I've listened to it almost daily since mid August and I have zero regrets.
I've also added I Prevail on here as whilst I discovered them last year and bought their album Trauma, I've not listened to it as much as I wish I could say… However, I recently rediscovered it and forgot how much I love "Every Time You Leave", so much so after listening to it a few times during and after work, I had a dream about me and Dane singing it to one another!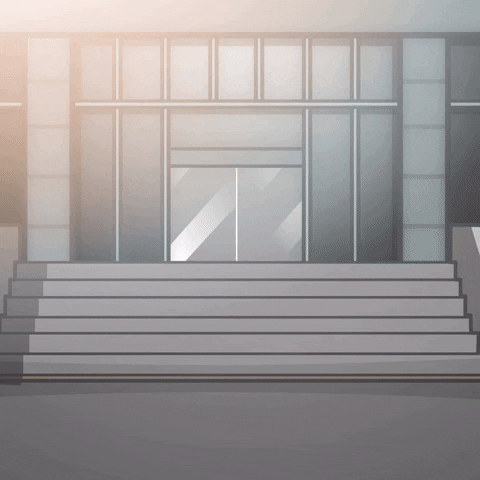 Image taken from GIPHY
Favourite Game – Aggretsuko: The Short Timer Strikes Back.
Yes this has returned to my favourites for another month and it's because it's an amazing bloody game and I have quickly fallen in love with it! I feel bad that lately I've played this more than Animal Crossing: New Horizons but… I kinda have because it's just easy to pick up and play, I suppose? You basically have to match up certain icons to remove blocks, etc etc. I'm currently borderline level 200 and I've loving it! This has become an app I play throughout the day as my hearts come back and I just love it. I also love how the more you play, you begin to unlock the original Aggretsuko mini episodes, which I love watching.
So there you have it guys, my monthly favourites for August!
I feel like August flew by, but in all honesty I also felt like I hardly posted in August and same for July too… I know I said at the start of 2020 though that I wouldn't be writing on my blog as much as I once did, as my blog was becoming less fun and it's so true.
I'm so much happier just writing once a week and I feel like I look forward to writing and getting that post out, you know? I'm also wary that I only get 3-4 posts out a month, when last year I was doing that in a week! It's just strange, but I am so much happier.
Are you guys happier seeing one post a week? Make sure to let me know in the comments.
Of course, also let me know what your favourites are from August, as well as what you think of mine, add comments!
Until next time all, take care, stay safe and see you soon!