As many of you may know (especially if you live in the UK) we are starting to ease lockdown again this month and whilst I'm not fussed 100% about it all right now, it will be nice to have some "normality" to the world again soon.
So far this month I've been really stumped for ideas of content to write, probably due to lockdown three really kicking my arse mentally! Due to this, I reached out to my friends and followers on Twitter to see if there was anything you as friends and readers would love to see and read on my blog. My amazing friend Connor suggested I share some things I'm looking forward to doing when lockdown eases, so go and thank him for today's post! 😀
Want to also pop a little plug here for Connor. He has an AMAZING blog himself and it's all about Japan, so if you love and especially loved my Japan content from last year, I know you'll love what Connor has to offer! His blog is called KumaGaijin's Japan Guide, so just click the name of it and it'll take you straight there! 😀
I'm actually really excited to share some of the things I'll be hoping to do once lockdown lifts. I haven't got a holiday booked, nor do I have a lot of other things set up, but little things we have all taken for granted will be mentioned here. I really hope you enjoy it! 🙂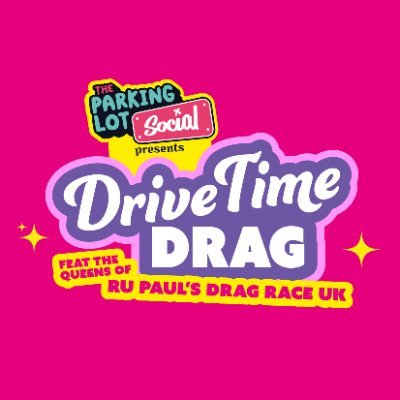 Image taken from Drive Time Drag's Twitter
Image taken from Klub Kids
Drive Time Drag and Drag Fest UK.
If there is something I was able to do before I went to Japan in 2020 and COVID really took hold of the world was go to a drag show. It was Miss Vanjie and it was amazing! I was hungry for more and had already planned who else I'd love to go and see with my friends, but yeah… COVID happened. After discussion with one of my friends we're going to Drive Time Drag in April and we're contemplating going to Drag Fest UK in August as well!
I would love to go, see and most importantly of all support queens who I've discovered from RuPaul's Drag Race who I adore. I'm hoping to see The Vivienne, Baga Chipz, Tayce, Ellie Diamond and my favourite, Lawrence Chaney. I'm so excited to be able to have a drink and a laugh with one or more of my friends who love Drace Race the same as me!
If you'd like to know more about either of these drag shows I've popped links below the images! 😀
Image taken from GIPHY
Summer BBQ, games and drinks with groups of friends.
If there is something I've missed it's spending warm summer days with my friends and their children. We might have a BBQ with some, takeaway with others. Play games, both board and video, chill with the kids and watch Disney films and more. Overall it's just amazing to spend time with our friends, especially the ones we treat like family. One group in particular we haven't seen since what feels like summer 2019. We had organised to see them but then we fell poorly, then the next time they fell poorly and then COVID happened, so us all spending time together is well overdue. Not only are we excited to see and spend time with them again, but both them and their children are too.
I'm so excited, I can't wait for when we can all be together again. 🙂
Image taken from GIPHY
Going out for food and drinks.
If there is one thing I really took for granted this past year since COVID hit… It's how much I love Asian food. I've especially missed sushi, bubble tea and Asian breads. Basically, the Chinese Quarter in Birmingham town centre, as well as YO! Sushi. I have been able to have a taste for sushi when it was mine and Dane's anniversary last June, as well as bubble tea when we bought a kit to make ourselves (which was really nice by the way!), as well as when I went into town in August 2020 and bought bubble tea home for me and Dane.
Some other foods I miss are Chinese buffet foods, Nando's (I know I've made it at home but it isn't the same!), yummy coffees (vanilla flat white) and anywhere else that ever took our fancy to eat and drink at really. Hey maybe go out for some alcoholic drinks too, whether it be a pub or a cocktail bar! As I said, I've really taken this for granted and I can't wait for the day that going for a meal, whether it be friends, during a trip out, with family and even a date night is doable and "normal" again.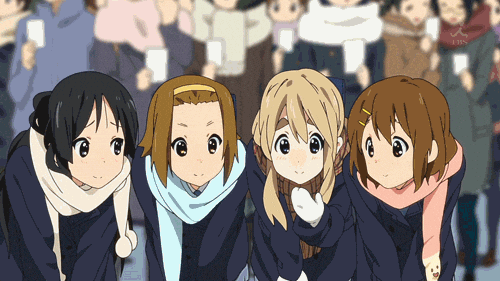 Image taken from GIPHY
Spending time with friends.
If there is something I've missed, it's seeing my friends, especially my best and closest friends. I haven't even exchanged birthday and Christmas presents with my one friend that, so that's very much overdue! I was planning on sending her gifts, but I'm actually still waiting for her Christmas present to arrive. That being said, I would love for us to be able to meet up in the summer, whether I go see her or she comes to me will be decided, but it would be lovely to just spend the day together, catch up, go for coffee and maybe something to eat too. 🙂 I've spoken to her quite a lot throughout the lockdowns and more and that's been lovely. 🙂
Another one of my best friends I really miss. I'm so proud of her achievements already in 2021 and I'm sad we weren't able to go out and celebrate these achievements! When things are starting to lift, we're planning to go out for drinks in town. Lots of cocktails, giggles and probably some chips on the way home. Alongside this, we're planning to grab a hot chocolate/coffee and a picnic and go to a park near my home so we can spend time together. We've also thought about going away for a weekend together somewhere nice, which I'm excited to do! It'll be something to look forward to.
Alongside these two friends, I miss my closest friends who I met up with regularly for coffee dates and gossip, as well as shopping trips, sushi, playing board games and more! I also want to meet up with friends I've met online1 I have a few people in mind I'd love to see and have coffee dates with and go geeky/kawaii shopping. I can't wait to slowly bring all this back, but due to how my mental health has been thrown around with COVID and the lockdowns, it's going to take a while for me to feel comfortable again with going into town centres and travel on public transport (aka trains) as and when need be. I have a car and can drive, so maybe I'll finally kick my anxieties in the butt with travelling far from my home. We shall see. 🙂
Image taken from GIPHY
Spontaneous shopping trips.
I miss being able to turn to Dane, friends and even my parents, "Fancy going shopping?". Even last year when stuff started to lift it was still weird to think about. Me and Dane went out once for "non essential" shopping and even then that was because we needed stuff for the house. We only ventured to Homesense and it was amazing. I think it's one of the few times I felt "normal" and "safe" during a shopping trip. As I mentioned before, me and a friend went into Birmingham town centre in August 2020 and it was horrible. No one was social distancing, following rules and it was very busy. I was anxious the whole time and for the two weeks after that trip, I was scared I'd have COVID. As well as that, me and that same friend ventured into town a few weekends before lockdown happened and we were anxious the whole time and constantly slathering our hands with hand sanitizer.
Granted all the guidelines we are currently doing are going to be around for years to come, which is fine. I genuinely miss the spontaneous nature of going into town shopping because you've been paid and fancy treating yourself to something. Whether it be some new clothes, some manga, anime, cute kawaii goods and more. I miss going to the geeky/kawaii shops in Birmingham, including Worlds Apart and Forbidden Planet. I think I'm too anxious to venture into Birmingham town centre when lockdown lifts and shops begin to open after what happened previously. If there is anyone I'll venture into town with it'll either be Dane or one of my friends.
One place I really want to go to at the moment are various gardening centres around my area. 2021 is the year of me getting my garden how I want it to be and this is somewhere I plan to go to in April. I want to buy my mom some plants as a belated Mothers Day present, as well as myself for the garden, including lavender and an iris.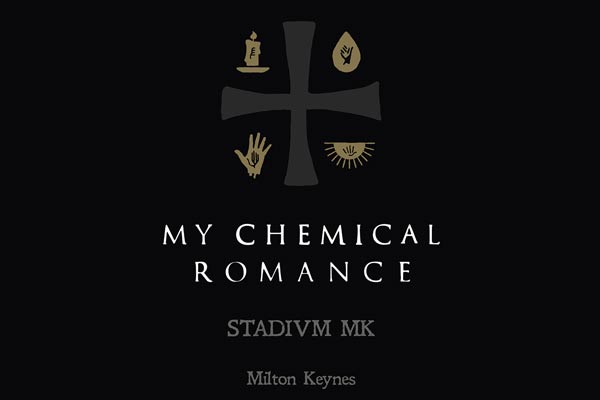 Image taken from Ticketmaster UK
My Chemical Romance.
I've definitely spoken about this on my blog before and damn is it a show I'm still fucking excited for! I have a back story for this I just HAVE to share with you all. 😛
So, whilst I was in Japan in January 2020 it was announced that My Chemical Romance would be coming to the UK for a ONE DATE SHOW. I knew I needed to go. Then I found out that tickets would go for sale whilst I was in Japan. I set an alarm in my phone (UK time 9am, Japan time 6pm) ready for when tickets would go live in the UK and we planned to pop to a cafe whilst we were out and about so I could snag my tickets. However, due to the pocket WiFi we'd obtained being a bit "naff" I sadly missed out on my chance to snag the one date show AND the second date that has been announced too. I was gutted and I almost let it ruin my evening.
Not even a week after returning home to the UK and a third date was announced! I KNEW this time I would get tickets. I would be at work when the tickets went on sale but stepped away from my desk for a while to get my tickets bought. They weren't cheap, but so worth it to be able to see one of my favourite bands again! This will be the third time I'll be seeing My Chemical Romance live and this time I'll be with Dane, which is something I'm excited for too!
I just pray it doesn't get rescheduled again… Or worse, cancelled! I'm so bloody excited and looking forward to dressing up for the evening. I'm going to get some black and red nails done, as well as dress up semi emo for some nostalgia! Alongside that, if things are semi back to normal, I'd like to go for a meal with Dane before the show so we can make a date evening out of it. 🙂
Image taken from GIPHY
Seeing and spending time with my parents.
If there is one thing I've really missed throughout lockdown two and three it's spending time with my parents. I know I'm not the only person to feel this way. It's good that in this day and age we have technology such as FaceTime, WhatsApp and Skype so that we can video call our loved ones but… It just isn't the same. I do get to see my parents at the end of my drive too, but again it isn't the same as being able to sit in a house together with a hot drink and the chance to offer to cook a Sunday roast and more.
I'm really excited for the end of March to go round to see my parents in the garden and vice versa. 2021 is the year of getting my garden finished and to a level that I'm finally happy with it. My mom has offered and already given me a hand with getting my garden to a nice and colourful place, so in the future I would love to have my parents over for drinks and a BBQ. I could go pick them up and bring them round so they could enjoy themselves to the max.
I just can't wait to be able to actually sit with my parents again. After my aunt passed away in September, COVID and lockdown has really taught me how much time I'm losing with my loved ones and I want that time back again as soon as I can.
So, there we have it guys, 7 things I'm looking forward to doing once lockdown eases. To be honest with you, If I feel certain things I've mentioned don't feel safe to do, I won't do them (apart from My Chemical Romance because I REALLY want to go!) because it really isn't worth putting my loved ones in any harm due to everything going on in the world right now. I'd rather stay at home and just call them via a video call or message online.
Now I've shared my plans, what do you guys plan to do with lockdown eases here in the UK? Please let me know, I'm  always so intrigued and happy to read what everyone has planned. I just want some form of "normality" back now as I do really miss being able to do things that we could before COVID.
Most of all I really do miss Japan. I'm craving to go again soon and there's not much point in planning much right now because we don't 100% know when we can go back due to COVID. My memories from my Japan trip in January 2020 really have kept me going the past year since I started working from home and the first lockdown hit the UK.
Honestly though guys, we can get through this! We've been doing this for a year and we'll continue to support and keep each other going until we can have some sort of normality back in the UK.
So please, do share with me what your plans are when lockdown eases here in the UK. 🙂
Until next time guys, stay safe and take care!