Wow it's April already? I know I say this every month of every year but this year really is going fast already. It's April now and with this month comes Dane's birthday as well as us having some time off of work to do some stuff to the house. I can't wait for mine and Dane's week off together to be honest.
So it's time for me to talk about my favourites from March, yay! AND don't forget I now talk about lifestyle favourites every month now too. Double yay!
NSpa Fruit Extracts Strawberry Shower and Bath Gel.
I recently picked up this shower and bath gel on a random visit to Asda. I love the NSpa products and have never faulted them for their products, especially the shower and bath gels. I've tried various flavours but I'd never seen the strawberry one until that visit. We snapped it up straight away and both gave it a go in the shower the next morning. Oh my it is amazing! It smells just like strawberry lace sweeties which Dane loved. It reminds me of The Body Shop strawberry shower gel but this isn't as nice. BUT I did find that this one is more moisturing! It's also BRIGHT RED which is amazing, especially if you pop it into the bath. It smells amazing first thing in the morning and really wakes and perks you up for the day ahead. I definitely recommend giving it a go if you love strawberry flavoured things.
I mentioned last month in my February favourites (which you can read here) that my lips are suffering quite a lot lately and are constantly sore, uncomfortable and splitting. Since buying this lip cream it's not been so bad, BUT my lips are still very sore and splitting. I'm going to blame stress and being in the cold quite a lot at work right now. If it doesn't go though in the next week I'll be going to the doctors as it's becoming a joke now. It isn't cold sores, it's just weird. xD
I recently dug this out of my perfume box recently and I actually forgot how much I love the scent. It's very floral and refreshing and not only does it remind me of summer days, but also of Bristol, where me and Dane went for our first anniversary together. I think when this is finished I'll be repurchasing it in the future. I want to get through quite a bit of my perfume collection at the moment so I can try some new scents.
Superdrug Refreshing Hydrogel Eye Patches.
I found these in Superdrug of late when buying my mom's Mother's Day present and I couldn't pass up the chance to give them a go. I bought three as they were on a 3 for 2 offer and they don't break the bank at almost £1.50 each. I've given two of them a go so far and they really do help if you have tired eyes. I haven't found they help my dark circles but they don't really claim to help with this. I'm currently working very early shifts right now so after a tired week of that these really do help when used before bed. I leave them on for a good 15-20 minutes whilst reading a book or playing with an app on my phone. Lovely!
St.Ives Blemish Fighting Apricot Scrub.
I mentioned this back in August on my favourites and I'm mentioning it again because I was recently reminded how good it is. I have always used it with a wet face and hands and although it did scrub my skin and leave it feeling lovely and soft, I didn't feel like it was leaving me as soft as I wanted to be. However I recently tried it without wetting my face and hands and I find that it works so much better! You are supposed to use it on wet skin but meh. Although I have sensitive skin I don't scrub too hard and don't have any issues. It leaves my skin feeling baby soft and gorgeous. My love for this scrub has been renewed!
So now my beauty favourites are done, time to talk about the miscellaneous favourites of the month!
Favourite TV Show – K-On
Dane recently introduced me to K-On, an anime about a group of high school girls who meet through the band club at school. You see them as they all develop as a band and how they do with their music. We've now finished season one and are soon to start season two. I love it so much! All the girls are adorable and the songs throughout the show are catchy and right up my street. My favourite character is Mio, the bass player who is the mature one of the group, but who is also scared of most things, especially singing on stage. 😛 I love her for that, as well as her being a left handed bass player like myself.
Favourite Film – A Silence Voice
I was so excited to go and watch this anime film! I wanted to book the first showing with Dane but sadly due to him working we weren't able to. It looked like we had lost our only chance to go and watch this in the cinema but with a random Google search I found out they were doing one showing at The Electric in Birmingham. I booked it straight away and not long after I did it had sold out. This is definitely one of my favourite films of the year (including Logan) and I wish I could go and watch it again! I've attached the trailer above so you can see what it's like.
Favourite Book – A Silent Voice
I had wanted to read the manga of this whilst I was reading Your Lie in April, as it was advertised at the end of each volume. I had already bought the first two volumes before we went to watch the anime film version, however just before going to watch it I ended up buying all seven volumes as I knew I wanted to read the rest after reading the first two. It has fast turned into my favourite manga series and I cannot wait to write a blog post about it as well as the anime when I finish the series. It's about Shoya a cocky school boy who becomes a bully when deaf girl Shoko joins his class. She ends up leaving the school and he's left on his own as a punishment for his actions by the rest of the children in his class. Years later he learns sign language so he can apologise for his actions years previously and from there we see how their friendship grows, as well as many more. It is a beautiful manga and one I recommend everyone to read.
Favourite Song – Sex Whales & Phantom Sage – One Day.
I LOVE songs that are brought out by NCS for so many reasons! Most of them I find are of the chilled electronic style which I love and are free to use. I can't recall where I heard this song, but I'm pretty sure it was from a blogger or YouTuber. Either way it's amazing and very chilled, something I can see me blasting throughout the summer both at home as well as on the move. I'm hoping to start doing YouTube videos this year and NCS songs are what I'd be using on any future videos.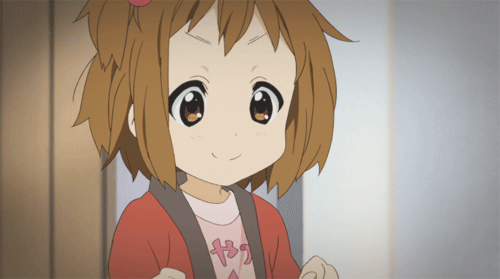 Favourite Game – ???
Erm I can't lie I haven't played any games this month… Most of my time has been focused on reading manga in all honesty… Is that bad? 😛 I really do need to pick up Pokemon Moon again though! As well as some of my Lego games. We did buy Lego Worlds when it was released and whilst Dane loves it, I'm not a huge fan. I'm not used to playing Lego games like that and as silly as it sounds it creeped me out a tad. 😛
So those were my favourites from March. It was hard to think of stuff I loved this month apart from the shower and bath gel and the Blistex cream. Only because I just didn't take much notice really. That and due to my lips being sore lip products other than balms or creams are a no no, which makes me very sad. 😦
What were you loving throughout March? Make sure to let me know in the comments down below!
Until next time take care all and I hope you have a lovely weekend.