I can't believe we are already on day three of July! June really did fly by due to how much fun me and Dane were clearly having with our week off, Manchester, seeing friends and other stuff. But, at the same time it sort of dragged towards the end of June. I remember mid June having a phone call with my dad and saying, "It's July next week!" and it was due to me thinking about payday… Oh dear! July wasn't due for another two weeks at that point.
Speaking of payday, I was SKINT after Manchester in June and I'm already "skint" this month too. I made some big purchases I probably shouldn't have, as well as recouping all the monies I've put on bills and such as well. Due to that, after my payday treats this month, I'm going to be really good with money from now on, especially as me and Dane are hoping to make a big purchase for our home in the near future…
That aside I'm not sure how I'm feeling about July yet. At the time of writing this post I'm miserable as fuck in general. A lot of crap news has come up in the news, as well as personal so right now I'm just going with it. I don't really have a lot planned for July, aside from meeting up with friends I've not seen for years due to Covid, as well as lots of D&D game nights! I'm hopeful my mood will lift as the month goes on however, I don't want a sad one. :')
Anyhoo, enough of my woes, on with the favourites!
Beauty – The Body Shop Banana Body Yogurt.
Back in 2018 The Body Shop brought out their banana range and I fell in love with it! They brought out a shower gel, body butter and body yogurt and I bought all three of them of course. I managed to get through a lot of them, but I still have some of the products left brand new, including the body butter and body yogurt. As regular readers will know, I started to use body lotion as my skin was honestly screaming out for it and I feel so much better for it since. It's come to the time where I need to start using the body yogurt as my stash is growing quite low. I'm sad to because I know I won't be able to pick it up again anytime soon, but at the same time, it means I can get some new goodies in. Hey, maybe I'll find another banana body lotion soon? The Body Shop body yogurts are amazing, especially during the warmer months as they're thin, cooling and still very moisturising. Plus, a little bit of this stuff goes a long way! As strawberry is my favourite scent from The Body Shop, I'm planning to pick up the strawberry one in the near future!
Movie – Everything Everywhere All at Once.
First things first, this film is amazing and it isn't what I was expecting at all. The trailer didn't really do the film justice for me, but at the same time that wasn't a bad thing either. I knew this was a film Dane wanted to watch and I was happy to give it a go, because why not. The film is about Evelyn, owner of a laundromat with her husband. Her father lives with them and their daughter appears to have moved out. Evelyn has a lot going on, along with accepting her daughters sexuality and girlfriend, her father needing her care, as well as her business being in trouble money wise. Everything Everywhere All at Once is broken up into chapters, like a play, and whilst the film is a little bat shit crazy, it's done really, really well! I highly recommend checking this out, no matter what genre of movies you prefer, it's amazing and I get the hype of it being titled film of the year.
Image taken from Giphy
TV Show – The Boys Season Three.
As regular readers of my blog will know, I love The Boys. It's a hilarious show with a unique concept, with the show being created off of a comic book series. We're not on series three of The Boys and it's getting darker and more intense with each episode. I don't want to say too much as I may end up spoiling it for some but lets just say there some hilarious adult humour, some fucked up deaths and stuff I didn't expect Butcher to do. It's also now been given the green light for a fourth season, which in turn makes me really happy! The original comic book series is by Garth Ennis who also wrote the comic book series Preacher, another TV Show both me and Dane loved. Both are on Amazon Prime Video, so make sure to go and check them out if you haven't already!
Music – PVRIS – Use Me.
This is an album I've found myself listening to a lot towards the end of June and I honestly can't stop. I've been listening to it when working from home, driving to work, and even in the office when I need to get my earphones in and head down to concentrate. I love all of the songs PVRIS work on and release and whilst Use Me isn't my favourite album (All We Know of Heaven, All We Need of Hell is my favourite) but it's a close second to be honest with you. I keep meaning to book tickets to see PVRIS in January 2023, but I feel like each payday, the right time isn't appearing. 😦
Game – Sniper Elite 5.
This is a game me and Dane randomly started playing together after he started to play it on his own. It's on Xbox Games Pass, so was "free" for us both to pick up and play together. Sniper Elite 5 is set during World War II and your goal is to try and defeat the Nazi's taking over parts of Europe. It was such a fun game to play with Dane and the more levels we got through, the better we got! We've completed the game now, but we're planning on buying the DLC very soon so we can play some more of the game together. It didn't take us long to complete the game, I'd like to say a week but that being said, it was a lot of fun! I've been asking Dane if he can find something similar for us to play next.
Just a few of my favourite things…
Image from greetings.nerds
For my other favourites this month, I wanted to talk about some small businesses I feel deserve to get some new shoppers, or at least some new followers on their social media pages. I read the above post on Instagram by greetings.nerds earlier this week and wanted to take a moment to share some people who I feel deserve to be mentioned. With the changes to the world from Covid and now the current conflict happening in Eastern Europe, the changes are affecting some people drastically, where others just slightly. Small businesses all over are being affected sales wise, and with social media platforms making it harder than ever to reach new customers, they could do with as much support and help as possible. Which is what I have strived to do since 2019 on my blog, and Instagram page. Even if you can't afford to make a purchase from any of the mentioned small businesses today, please drop them a follow on their social media accounts. They're all down to Earth, amazing and friendly people. They're also my friends and I wouldn't be friends with them if they weren't any of the points mentioned. 🙂
Happy Place Cosmetics
Cruelty free and SLS free handmade cosmetics, based in Scotland. I've been a massive fan of Happy Place Cosmetics since before 2020, but it was only during Covid and lockdowns that I finally bit the bullet and placed my first order! Since then I won't got anywhere else for my body scrubs AND I've become such good friends with the owner too. HPC don't constantly have stock in, but instead release themed beauty and wax melts boxes for us to buy, with themes including 90's, horror, pop culture and more! Alongside that HPC will of course release certain stock every now and then. I like the way they release their goods, because it means I can really treat myself to goods! I recently had some new wax melts arrived, with some smelling of Lush Tramp shower gel, an old favourite of mine and the owners! I burnt one yesterday and it smells AMAZING and to boot the scent lasted ages in our office, even after my tea light had gone out. She also included some Calpol scented wax tarts too, which I'm so excited to burn.
Claire Likes To Doodle
Website, Shop, Instagram, Twitter, Facebook.
Claire is one of my oldest friends and for years I encouraged her to turn her art from a hobbie to a job, which she did a couple of years ago! I'm so proud of where she has come, her work is unique and beautiful and every time she posts something new on Instagram, it really does make me smile. Recently alongside selling art, she's started to play with clay to create pieces of her original character Bernard. In the near future I am hoping to commission her for a piece myself… 😛 Please make sure to go and check her out and maybe even give her some support over on Ko-fi and maybe buy some goodies from her too!
Quirkory
Shop, Pin Club, Facebook, Twitter, Instagram.
Quirkory are by far my favourite enamel pin creators. Their work always makes me happy to see and really does brighten my day. I discovered them in 2019 and since then I've been supporting their work, as well as befriending them over the years. Currently I'm loving what Quirkory are doing with their Patreon/pin club and Discord communities, their new designs and ideas for the future are kawaii AF and I cannot wait to see more in the future! Plus don't forget I have a discount code for Quirkory where you can save 10% on purchases with code TMBQUIRKORY.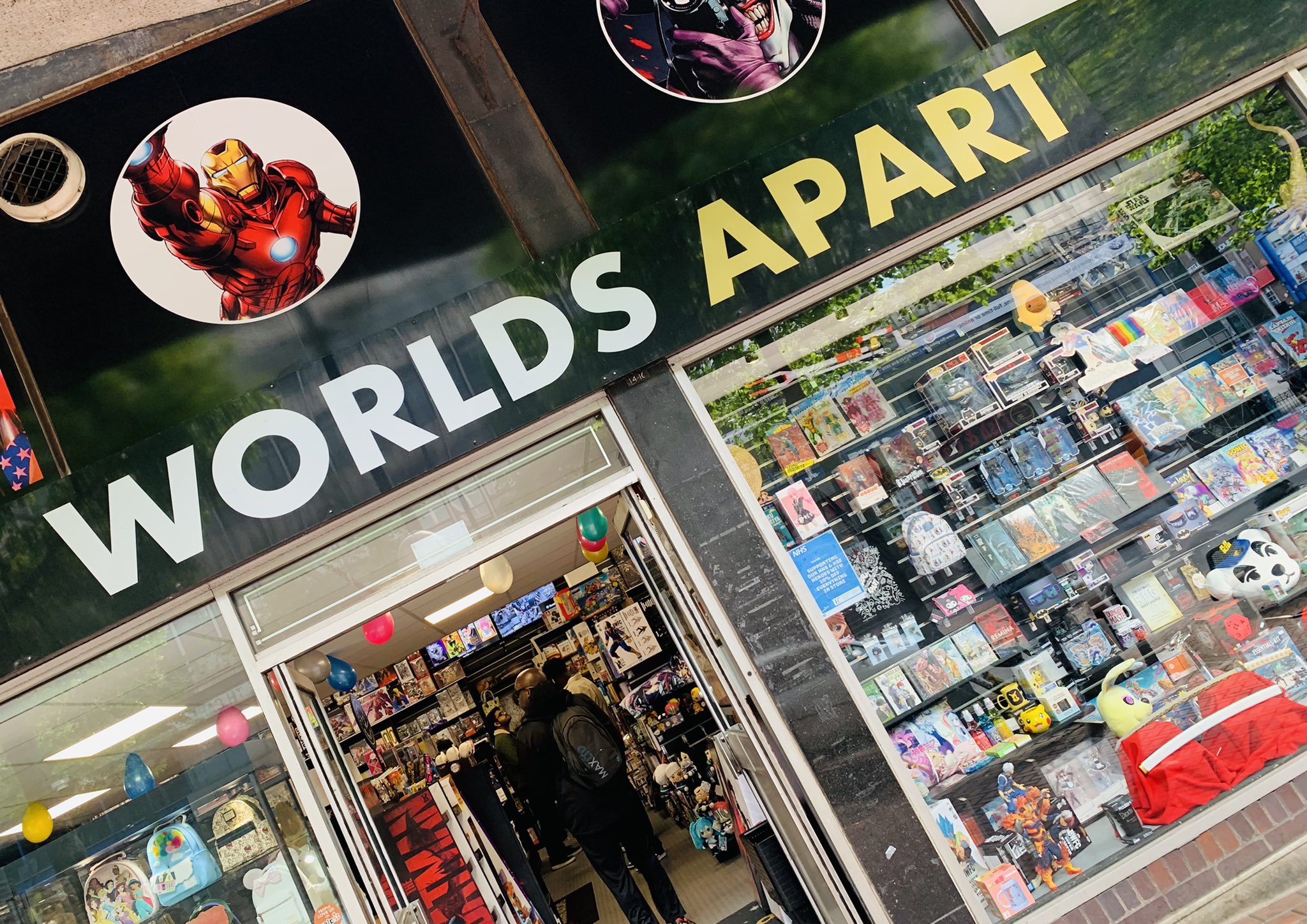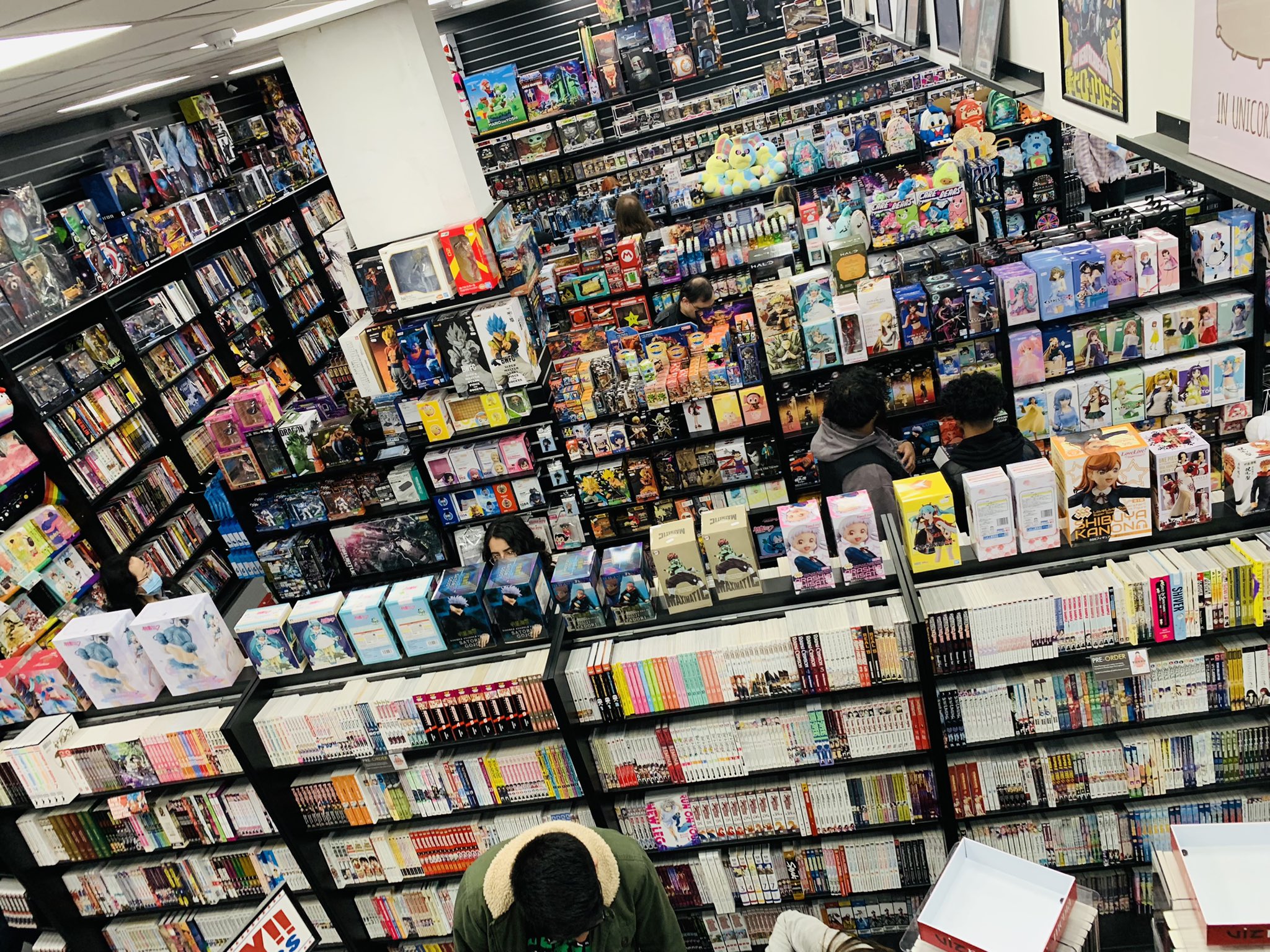 Worlds Apart, Birmingham
Worlds Apart is the oldest comic book shop in England and for that fact alone I'm proud to call them my local and favourite comic book shop! I can't speak for Worlds Apart or other comic book shops but with places like Amazon selling comics and manga online, as well as bigger businesses such as Waterstones too, smaller comic book shops can struggle at times to get custom, especially during Covid! One thing that Worlds Apart did during Covid was open up orders through their Discord, as well as through Instagram, which I used often during lockdowns to get hold of merchandise and manga. I'm a part of the Worlds Apart Discord, which is full of amazing people! I highly recommend if you're from Birmingham to support Worlds Apart if you can, even if it's just promoting them online.
So, there we have it guys, my favourites from June! June did really fly by and I'm just wary the rest of the year is going to follow suit, which I don't want. I mean, I'd love for cooler months to come by so I can start layering my clothes and feeling cosy!
What did you guys love throughout June, and what are you looking forward to in July? Make sure to let me know in the comments!
Until next time, take care all and I hope you have a lovely weekend and great start to July.